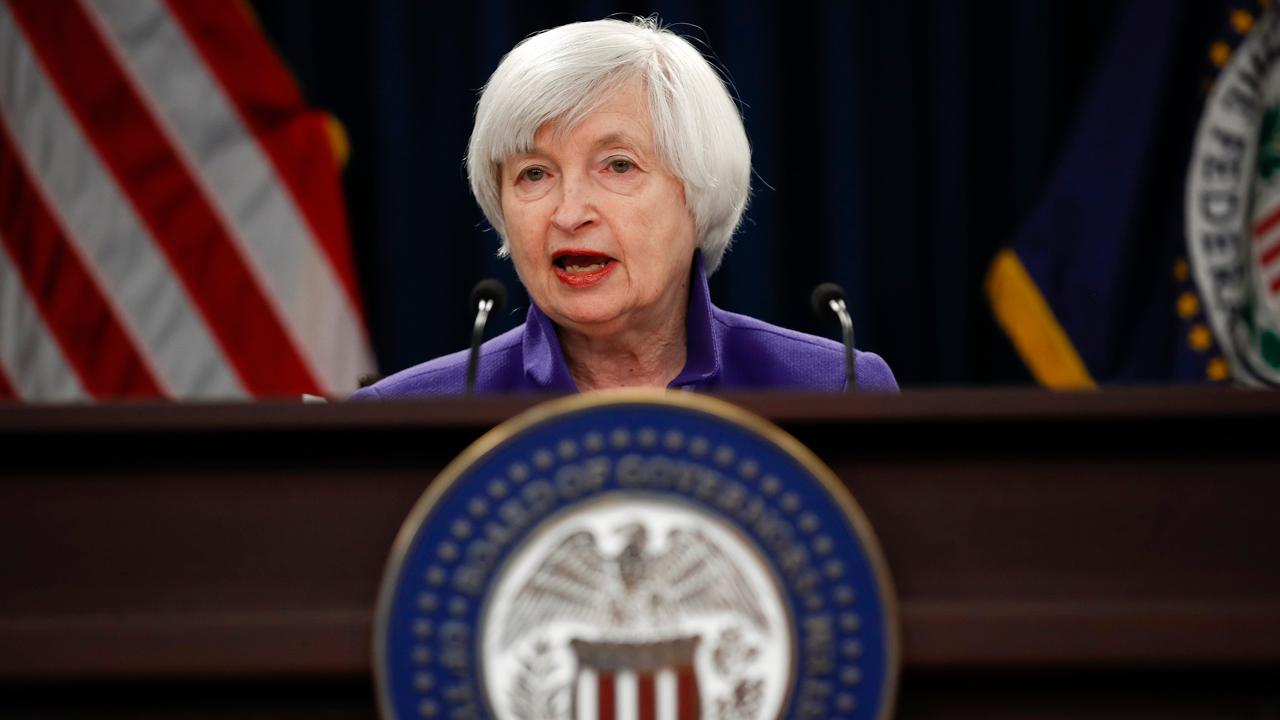 Former Atlanta Fed President Dennis Lockhart on Wednesday said he supports the Fed's decision to raise interest rates and believes President Trump's tax plan will help stimulate the economy.
"I do think clearly the tax cut will be stimulative. On the margin, the tax cuts will provide a little bit of stimulus and according to the summary of economic projections that came out of the committee today, most of the members factored a little bit of stimulus into their projections for 2018 and 2019 growth," he told FOX Business' Liz Claman on "Countdown to the Closing Bell."
During Fed Chairwoman Janet Yellen's last press conference, she said Fed officials expect a "modest lift" to economic growth if the tax cuts proposed by Trump are implemented.
The Federal Reserve decided to raise the benchmark interest rate from 1.25% to 1.5% and has projected three more rate hikes in 2018.
Yellen also raised concerns about the slow moving pace of wage growth, even as the unemployment rate has dropped to the lowest it has been since she became Fed chair.
More from FOXBusiness.com
Lockhart said economists may need to re-evaluate how the economy works in correlation to wage growth.
"If we don't see accelerating wage growth, then there is something going on that I believe economists don't fully understand. And 2018 is really going to be a key year to evaluate whether we understand the way the economy is working in terms of wages and inflation or not," he said.