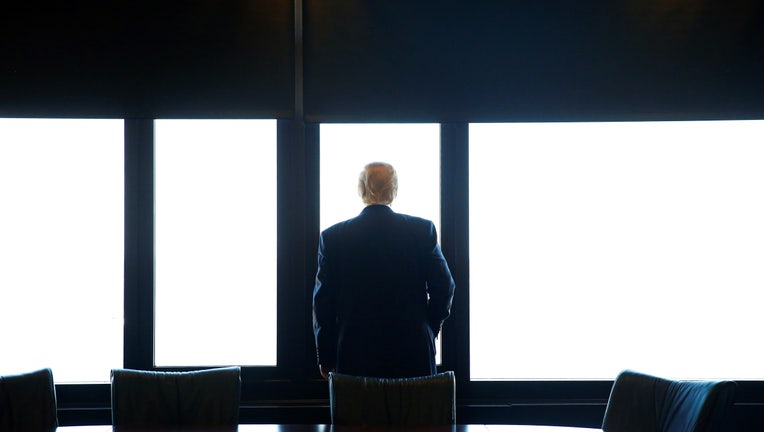 President-elect Donald Trump sold all of his stockholdings in June, a transition spokesman said, removing himself from positions in numerous U.S. companies.
The revelation came on Tuesday from Jason Miller, a spokesman for Mr. Trump, during a phone call with reporters. He was asked about Mr. Trump's past holdings in Boeing Co., a company the president-elect had criticized earlier in the day for what he alleged were high costs for the next Air Force One.
"The President-elect sold all of his stock back in June," Mr. Miller said. He subsequently clarified he was referring broadly to all of Mr. Trump's stock, not Boeing specifically.
Mr. Trump had at least two brokerage accounts that held roughly 150 separate corporate stock and bond investments, according to a filing he submitted to the U.S. Office of Government Ethics in May. These included investments in a wide range of well-known companies, including Amazon.com Inc., Apple Inc., Boeing and Visa Inc.
Mr. Trump has a number of investments, including real estate properties, around the world. Some critics have alleged that parts of his portfolio could pose conflicts of interest, based on policies pursued once in the White House or moves by companies or foreign governments to try to curry favor.
Liquidating his stock portfolio could alleviate some of those concerns, but House Democrats have pressed for more information about how he will manage his real estate holdings.
Mr. Trump is expected to talk more about his business investments at a Dec. 15 press conference. He has said he would be turning over the operations of the Trump Organization to his adult children, though he hasn't provided more details about how this will work.
Mr. Trump also hasn't said whether he would sell his stake in the Trump Organization or transfer that stake to his children before he begins his presidency on Jan. 20.