Trump signals China-US trade deal in crosshairs as tensions rise
Trump will disclose more details about fate of trade deal during a press conference Friday
Get all the latest news on coronavirus and more delivered daily to your inbox.  Sign up here.
Tensions are escalating between the United States and China, and the Phase I trade deal may be hanging in the balance.
"We are not happy with China," Trump told reporters Thursday. "We are not happy with what's happened."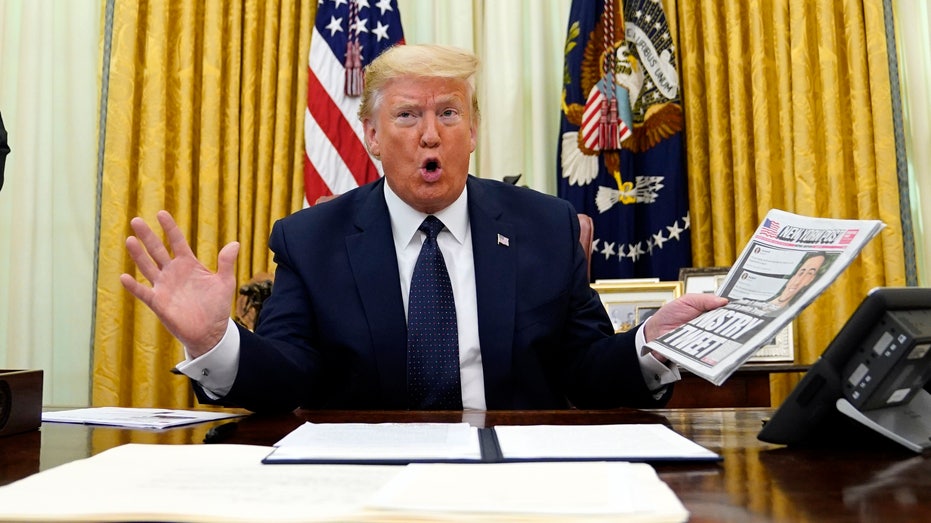 TRUMP ADMINISTRATION TO CRACK DOWN ON CHINESE STUDENT VISAS: REPORT
On Thursday, China voted to override Hong Kong's autonomy by going through with a controversial national security law just a day after U.S. Secretary of State Mike Pompeo told Congress that the city "does not continue to warrant treatment under United States laws in the same manner as U.S. laws were applied to Hong Kong before July 1997."
The Chinese embassy has responded to Trump's comments, saying China has a responsibility to uphold national security, and warned that any "foreign meddling" will result in a swift counter-response.
"Hong Kong has become a notable source of risk to China's national security," the embassy said in a statement. "The Central Government, which shoulders the primary and ultimate responsibility for upholding national security, cannot just sit by and do nothing."
The embassy added that the legislation targets "a very narrow category of acts that seriously jeopardize China's national security" and that "internal and external forces are trying to use Hong Kong to split the country, subvert the government, carry out terrorist acts and interfere in the affairs of Hong Kong SAR."
"It has no impact on Hong Kong's high degree of autonomy, the rights and freedoms of Hong Kong residents or the legitimate rights and interests of foreign investors in Hong Kong," the embassy added. "It will provide a fundamental guarantee for the effective implementation of 'One Country Two Systems.'"
TWITTER ALSO FACT-CHECKS CHINA OFFICIAL ON CORONAVIRUS
Trump said he will disclose more details about the fate of the trade deal during a press conference on Friday.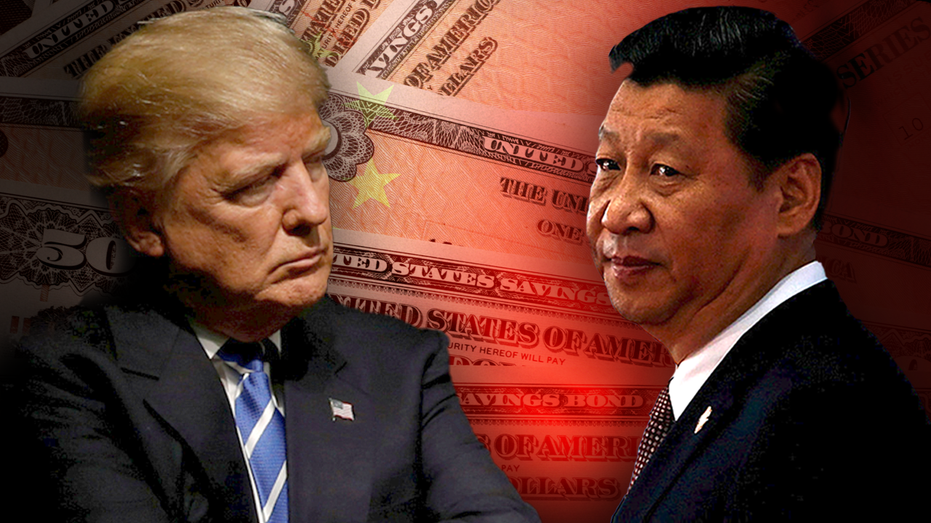 As part of the historic deal, Beijing promised to purchase an additional $200 billion worth of American products over the next two years, in addition to commitments to halt intellectual property theft, refrain from currency manipulation and cooperate in financial services. In return, the U.S. promised to reduce tariffs on some products made in China but keep duties the White House has imposed on $375 billion worth of merchandise.
GET FOX BUSINESS ON THE GO BY CLICKING HERE
In addition to China's recent actions in Hong Kong, Trump has also been a vocal critic of the country's response to the coronavirus pandemic, which began in the city of Wuhan and has led to more than 5.7 million confirmed cases and more than 358,000 deaths worldwide, according to the latest update by Johns Hopkins University.