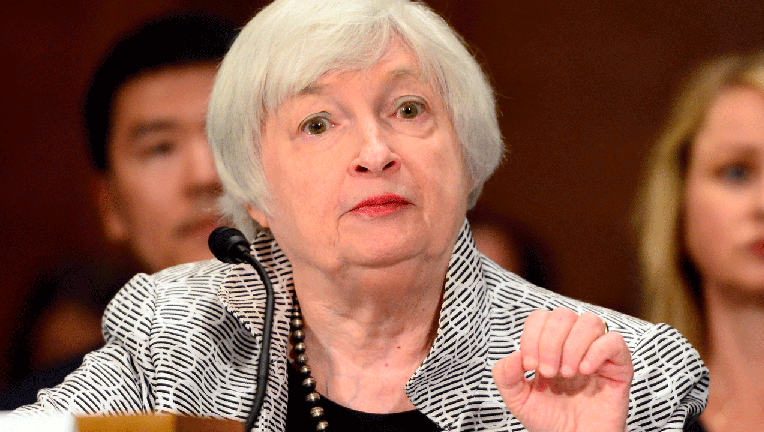 As the end of Federal Reserve Chair Janet Yellen's term approaches in February, President Donald Trump has not ruled out re-nominating her, he told The Wall Street Journal Tuesday.
Trump said that while Yellen is still in the running, he is also considering replacing her with another candidate — National Economic Director Gary Cohn.
The president said he has a "lot of respect" for Yellen and thinks she is serving capably. But, he says he's also considering other candidates, including Cohn, who joined the Trump administration after a 26-year career at Goldman Sachs.
Yellen has declined to say whether she wants to serve another term. In a hearing before the House Financial Services Committee earlier this month, the current Fed chair skillfully dodged questions about her future at the central bank.
"It's something that hasn't been an issue so far, it's not been something that's come up. But I would certainly, it's something I would discuss with the president, obviously," Yellen said, indicating she has not yet had a conversation with President Trump about her future at the Fed.
Trump says Cohn, who was present for the interview, didn't know he was under consideration for the Fed job.
The Associated Press contributed to this report.