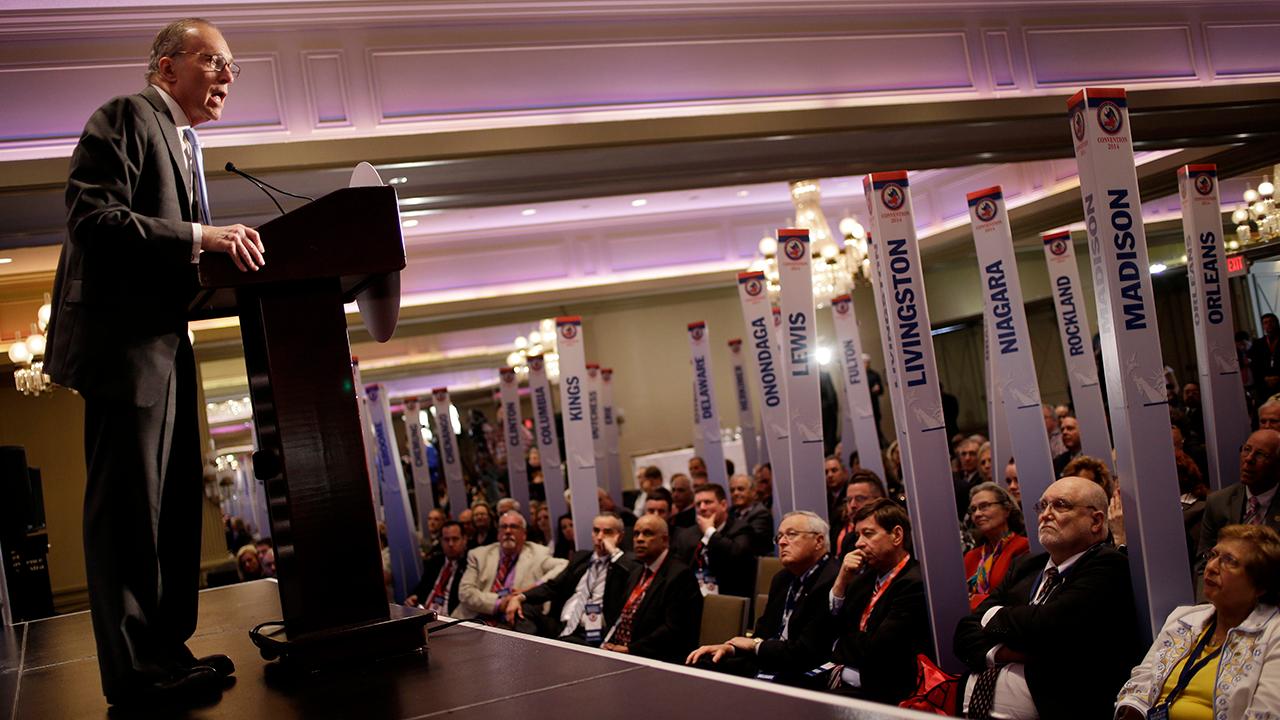 President Donald Trump on Wednesday said the U.S. is not in a trade war with China, despite the world's second-biggest economy announcing tariffs on American imports.
"We are not in a trade war with China, that war was lost many years ago by the foolish, or incompetent, people who represented the U.S. Now we have a Trade Deficit of $500 Billion a year, with Intellectual Property Theft of another $300 Billion. We cannot let this continue!" Trump wrote on Twitter.
Beijing announced tariffs on $50 billion of U.S. goods including soybeans, aircraft, autos and other products overnight. The move comes shortly after the Trump administration published a proposed list of imported Chinese products that could face additional tariffs, which it said were part of the U.S. response to the country's "unfair trade practices related to the forced transfer of U.S. technology and intellectual property."
President Donald Trump pledged in early March to take action against China for its alleged theft of intellectual property from Silicon Valley, writing in a tweet that "the U.S. is acting swiftly on Intellectual Property theft."
Beijing's tariff announcement caused global stocks to fall, including in the U.S., where the Dow Jones Industrial Average futures tumbled more than 600 points. Futures later pared some of the losses, and were nearly 470 points, or 1.95%, lower as of 8:30 a.m. ET. S&P 500 futures and the Nasdaq Composite futures were also lower in pre-market trade.