Trump renews focus on travel ban, Twitterstorm fuels critics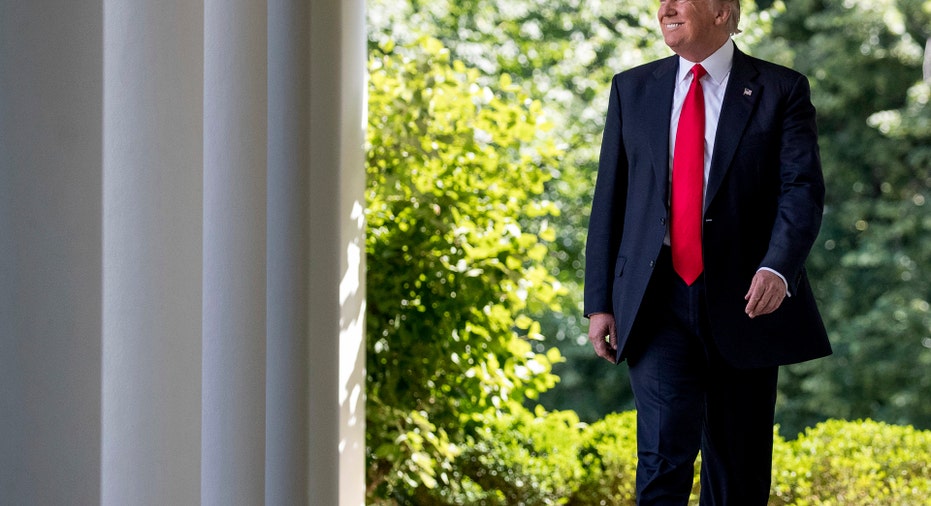 In the wake of the fatal London terror attack Saturday night where police have detained nearly a dozen people connected to van and knife assaults that left 7 people dead and many more injured, President Donald Trump has renewed focus on his travel ban via Twitter—and that could hurt his case in the courts, according to one of the lawyers challenging the executive order.
On Monday morning, Supreme Court litigator Neal Katyal reposted a series of Trump's tweets related to the ban and questioned whether it would be better to "cede our 30 [minutes] at lectern to the [defendant] to make case for us."
Earlier in the day Trump sent off a barrage of tweets related to the Justice Department's handling of the ban, which temporarily restricts immigration into the United States from a handful of predominantly Muslim countries identified by the Obama administration as places where proper vetting cannot occur. He not only expressed his displeasure with the "watered down" version of the executive order sent to the Supreme Court by the Justice Department, but also maintained that even without legal approval of the ban, "extreme vetting" is taking place within the country to keep Americans safe.
The president said he would continue to call it a "travel ban" despite efforts to rebrand it as a "temporary pause" or an executive order in light of the challenges the order has faced in both the public sphere and the legal system.
President Trump's sharp response to the terror attacks overseas did not stop with the travel ban Monday. He renewed criticism over the Mayor of London's seemingly non-alarmist response to the attacks, calling it "pathetic," while chastising the mainstream media for trying to defend it.
Pathetic excuse by London Mayor Sadiq Khan who had to think fast on his "no reason to be alarmed" statement. MSM is working hard to sell it!

— Donald J. Trump (@realDonaldTrump) June 5, 2017
The attacks pushed British Prime Minister Theresa May to vow to take firmer action to combat extremism on Sunday, saying, "there is, to be frank, far too much tolerance of extremism in our country".
Seven people were killed during the attack Saturday evening in London, and at least 48 people were injured. Eleven suspects have been detained so far in connection with the events.