Trump pulling out 'all the stops' to pass Senate health bill: Sen. Strange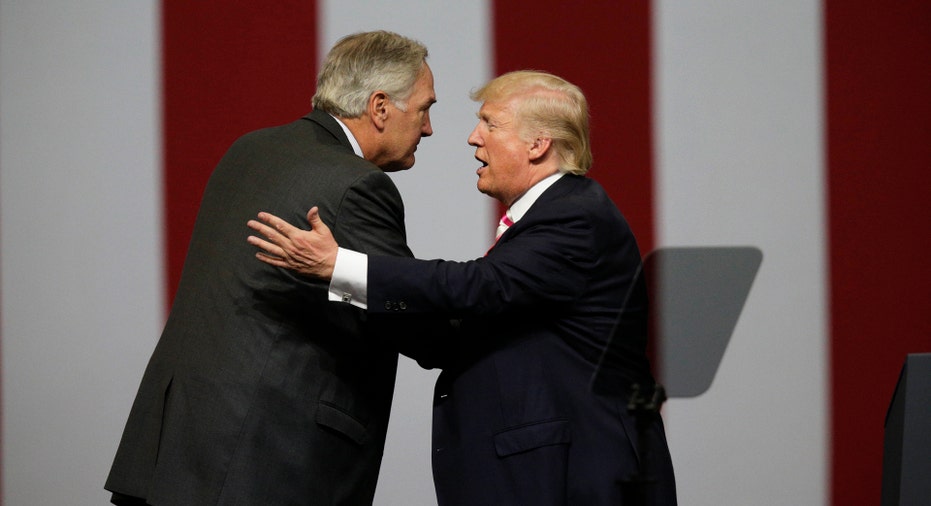 Sen. Luther Strange on Sunday said President Trump is doing all that he can to help get the GOP's latest plan to repeal and replace ObamaCare passed in the Senate.
"He's pulling out all the stops to try to get us to 50 votes," Strange, R-Ala., told Maria Bartiromo on "Sunday Morning Futures," though he said the chances of Trump seeing a bill this week are "getting slimmer."
In addition to working on health care legislation, Strange, who is a member of the Senate Budget Committee, said he has met with Treasury Secretary Steven Mnuchin to get a tax reform plan to the Senate floor.
"I think it's a good plan that'll bring together the House, Senate and the White House," he said. "But we've got to turn to that quickly because if we're going to get it done, it's gotta be done—in my view—before Thanksgiving to take effect next year."
Trump is expected to unveil a new tax plan crafted by the Big Six—top GOP tax reform leaders in Congress and the Trump administration—including Mnuchin, Rep. Kevin Brady, R-Texas, Senate Majority Leader Mitch McConnell of Kentucky, Senate Finance Committee Chairman Orrin Hatch from Utah and National Economic Council Director Gary Cohn—on Wednesday during a speech in Indiana. The plan calls for the corporate tax rate to be reduced to 20% from the current 35%, though the president had pushed for 15%, according to The Washington Post.
"The thing that I'd like to see is the lower rates, simplicity that will be a part of this. And I think you'll also eliminate some of the arguments about reducing taxes on the super wealthy in this country. I don't think that's going to be part of the package, so I think that helps us," Strange said, regarding the new plan.
As for the individual tax code, the White House announced in April the goal is to reduce the number of brackets from seven to three—10 percent, 25 percent and 35 percent—allowing Americans to fill out their taxes on a postcard.
Currently Strange, who was appointed this year to fill the Senate seat Attorney General Jeff Sessions once occupied, is in the midst of a GOP Senate primary runoff against Roy Moore, a former chief justice on the Alabama Supreme Court. On Friday, Trump held a rally in the state to show his support for the senator who is currently behind in the polls.