Trump looks to drone makers, wireless companies to 'upscale' labor force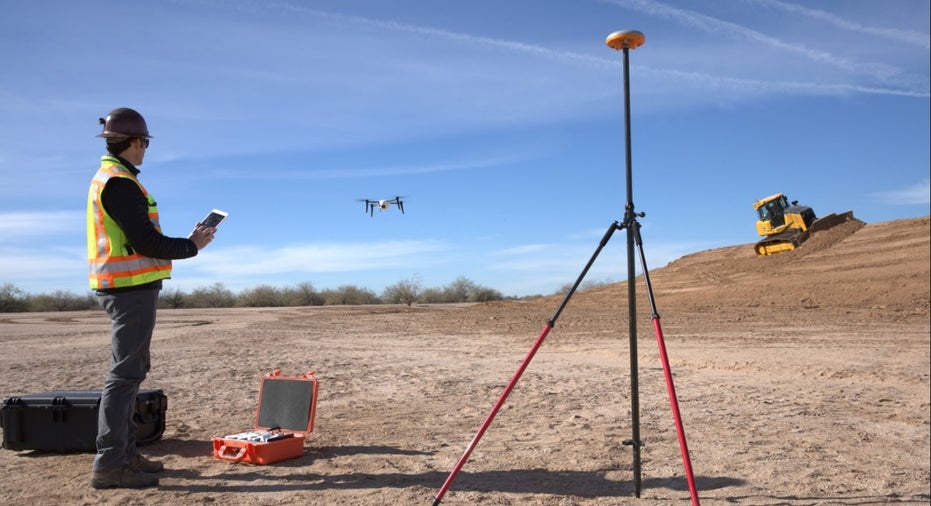 The White House hosted a group of tech leaders from top drone and wireless communications companies Thursday, as it focuses on emerging technology as a way to promote U.S. job creation and economic growth.
President Trump hopes to encourage entrepreneurship and the creation of new American jobs by bringing the emerging technology companies that are driving innovation into White House policy discussions.
"Blue collar labor itself is continuing to evolve using technology," Kespry CEO George Mathew, who was at the White House Thursday, said during an interview with FOX Business. "I sense that this administration is really focused on the nature of the current American workforce and how to continue to upscale that labor force … They're really digging into topical areas where jobs can be created in the United States."
Other drone manufacturers such as PrecisionHawk and Trumbull Unmanned were invited to discuss regulations, safety and applying their products to the labor market. One of the sessions featured a demonstration of Kespry's unmanned aerial system (UAS) and how it is used for industrial applications. Matthew said his company makes drones focused on enhancing the industrial labor force, in sectors like agriculture, construction and mining. His drone demonstration marked the first time the technology was used in the White House, he said.
"It was helpful to have a voice in the room … You've got to have that ability to participate," Mathew said.
Of the breakout sessions White House officials and business leaders attended Thursday, another focused on 5G connectivity and the Internet of Things. Sprint (NYSE:S) CEO Marcelo Claure, AT&T (NYSE:T) CEO Randall Stephenson and Verizon (NYSE:VZ) president John Stratton attended to talk about wireless infrastructure and connectivity and the consequences a more connected world has on the labor market.
Along with the creators of this new technology, the investors who get these companies off the ground were once again on the White House's guest list. Venture capitalists including Peter Barris of New Enterprise Associates, Nick Efstratis of EPIC Ventures and Jim Smith of Mohr Davidow Ventures were among other investors at the meeting Thursday to discuss funding for entrepreneurs and breaking down financial barriers.
Some of the other executives that attended Thursday's sessions include Honeywell (NYSE:HON) CEO Darius Adamczyk and General Electric (NYSE:GE) CEO Jeff Immelt.
Earlier this week the president hosted info tech companies, including executives from Apple (NASDAQ:AAPL) and Microsoft (NASDAQ:MSFT), in D.C. to discuss ways to make the government run more efficiently and cost effectively by updating the outdated infrastructure still used by many federal agencies.