Trump Jr. releases email correspondence related to Russia meeting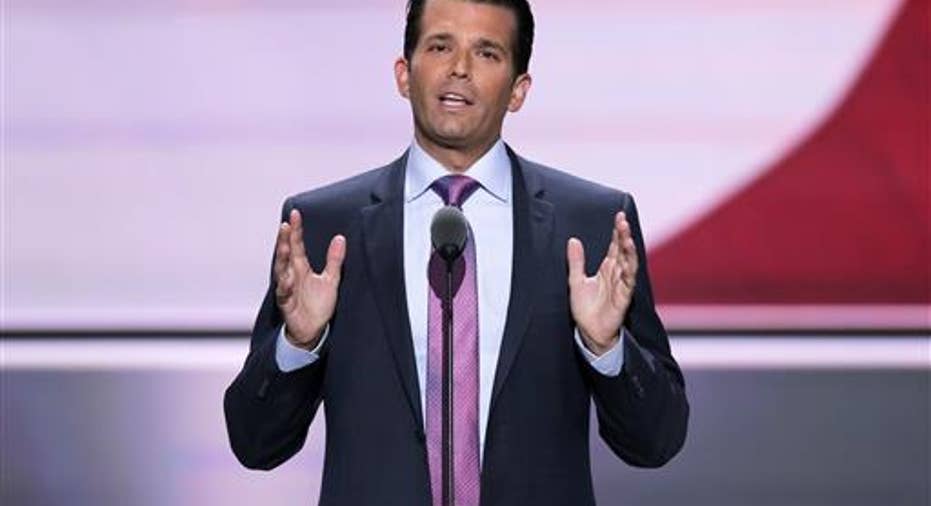 Amid controversy over a meeting with a lawyer with alleged ties to the Russian government during his father's presidential campaign, Donald Trump Jr. tweeted out his entire email correspondence with publicist Rob Goldstone, who helped arrange the meeting, saying he wanted to be "totally transparent."
The emails with Goldstone show that Trump Jr. was told that the Russian government had information that could "incriminate" Clinton and her dealings with Russia. The president's son also told a person promising him damaging information about Hillary Clinton: "If it's what you say I love it."
Goldstone was working to connect Trump Jr. to Russian attorney Natalia Veselnitskaya, who later met with Trump Jr. in New York at Trump Tower. Veselnitskaya has denied that she ever worked for the Russian government.
"The woman, as she has said publicly, was not a government official," Trump Jr. said in the Tuesday statement. "And, as we have said, she had no information to provide and wanted to talk about adoption policy and the Magnitsky Act."
The Trump Organization confirmed the authenticity of the posts.
The Associated Press contributed to this report.