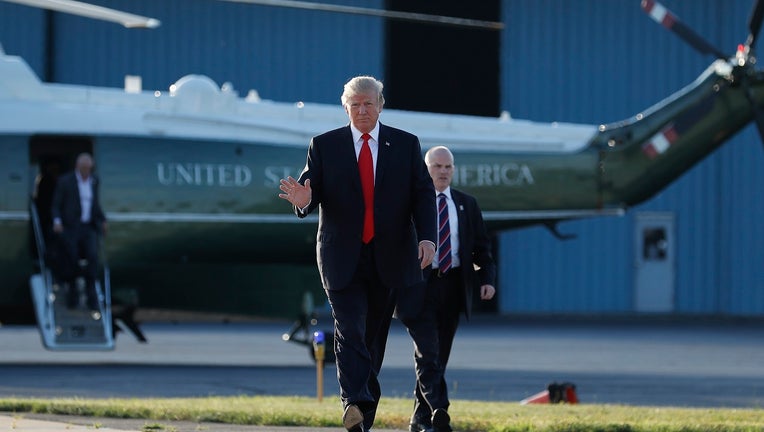 An emergency funding measure to fill a budget shortfall at the Department of Veterans Affairs – proposed by lawmakers in the U.S. House of Representatives last week – is being deemed a violation of President Donald Trump's campaign promises by one veterans' group.
Veterans of Foreign Wars (VFW) National Commander Brian Duffy was referring to a House bill that would shift VA funds around to continue paying for the Choice program, which gives veterans access to private doctors.
He told the group's national convention in New Orleans that the plan violates Trump's campaign promise to VFW last year that the "VA would remain a public system, because it is a public trust."
Duffy says the House plan is unacceptable privatization and would increase out of pocket costs for veterans and harm their care. The House was moving to pass legislation later Monday.
The Department of Veterans Affairs Choice Program—which expanded veterans' access to care outside the Veterans Affairs system in 2014 in order to cut down on lengthy wait times— is at risk of going bankrupt before the end of the fiscal year unless Congress takes prompt action. Between March 7 and June 14, the funds available for the Choice account fell from $2 billion to $821 million, VA Secretary Shulkin said, due to unexpectedly high usage of the program.
More than 1.6 million veterans have received care through the Choice program, according to the VA. During the 2016 fiscal year alone, the VA issued 2 million authorizations for veterans to use Choice, a fivefold increase over the year prior. In the first quarter of 2017, authorizations for Choice increased 30%.
The Associated Press contributed to this report.