Trump Hit With More Groping Accusations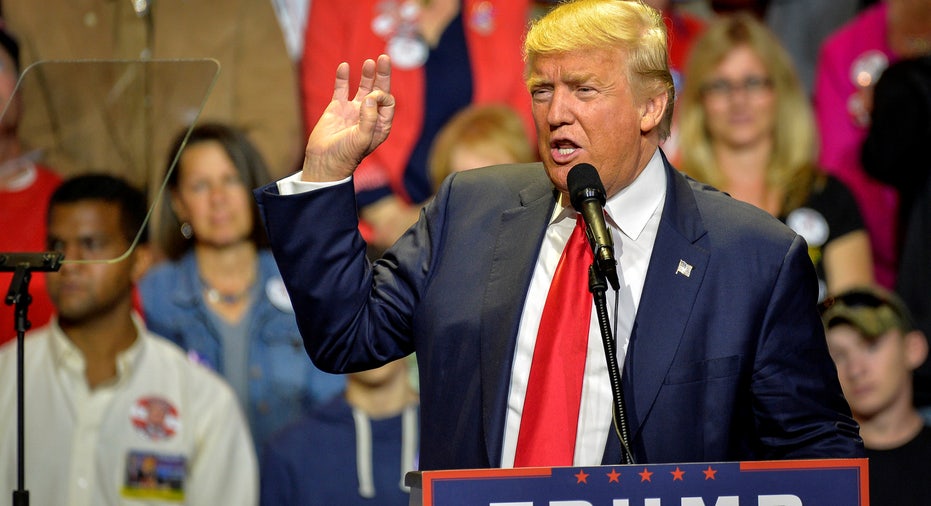 Two more women came forward on Friday with allegations that Donald Trump had groped them, including a contestant on his reality show, "The Apprentice," as the Republican presidential candidate said accusations of sexual misconduct against him were part of a plot to discredit him a month ahead of the election.
Summer Zervos, who competed on the television show's fifth season in 2006, gave a news conference with celebrity attorney Gloria Allred in Los Angeles, saying Trump tried to get her to lie down on a bed with him when she met him in 2007 to discuss a possible job.
"He then asked me to sit next to him. I complied. He then grabbed my shoulder and began kissing me again very aggressively and placed his hand on my breast," said Zervos.
Separately, the Washington Post published an interview with a woman who said Trump put his hand up her skirt in a crowded New York nightclub in the early 1990s in an unwanted advance, when she had never even met him.
"He did touch my vagina through my underwear, absolutely," Kristin Anderson said in a video interview on the newspaper's website. "It wasn't a sexual come-on. I don't know why he did it. It was like just to prove that he could do it," she told the paper. Anderson could not immediately be reached for comment.
The Trump campaign did not immediately respond to requests for comment on the new allegations. But at a campaign rally on Friday afternoon, Trump angrily denounced the allegations that have been made about him by a series of women in recent days, saying that all the accusations about him involving women were fabricated.
"I don't know who these people are. I look on television, I think it's a disgusting thing and it's being pushed, they have no witnesses, there's nobody around," Trump said at the rally in Greensboro, N.C..
"Some are doing it for probably a little fame, they get some free fame. It's a total set-up. Now suddenly after many, many years, phony accusers come out less than a month before one of the most important elections in the history of our country," he said.
Trump's White House campaign has been scrambling to recover from the release a week ago of a 2005 video in which he bragged about groping women and making unwanted sexual advances. While Trump said the video was just talk and he had never behaved in this way, multiple women subsequently went public with allegations of sexual misconduct against the New York real estate magnate going back three decades.
Trump has denied the allegations, saying that The New York Times, which published two women's claims, and other media, along with his Democratic rival Hillary Clinton, are engaged in a vicious campaign to stop him from winning the Nov. 8 election.
The Times reported on Wednesday that two women said they had endured unwanted groping or kisses from the former TV personality. Several other women made allegations of sexual aggression by Trump in various media outlets following that report.
Reuters could not independently verify the incidents. The Times said on Thursday it stood by its story and rejected charges the article was libelous after a lawyer for Trump threatened legal action and demanded a retraction.
(Additional reporting by Dan Whitcomb, Doina Chiacu, Steve Holland, Susan Cornwell, Michael O'Boyle, Anna Driver, Jessica Toonkel, Jeff Mason, Timothy Gardner; Writing by Roberta Rampton and Doina Chiacu; Editing by Alistair Bell and Frances Kerry)