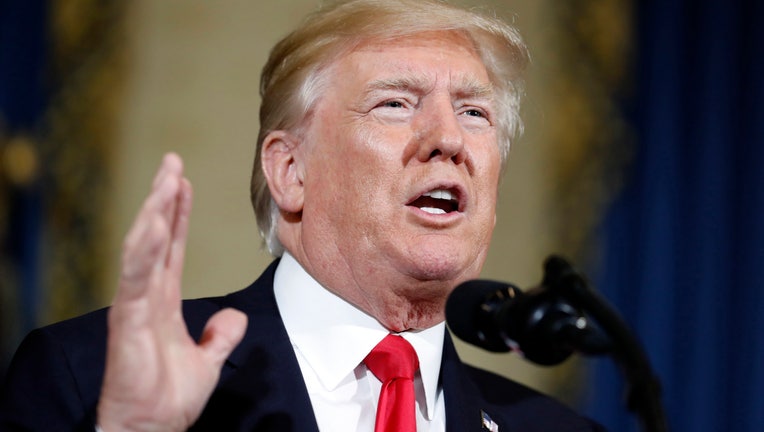 President Trump arrived in London on Thursday for meetings with British Prime Minister Theresa May and Queen Elizabeth II, as well as a host of chief executives from the pharmaceutical industry.
A handful of high-profile pharma CEOs were invited to a dinner with Trump and May, according to a report from The Financial Times. Among those said to be attending the meeting are Johnson & Johnson CEO Alex Gorsky and GlaxoSmithKline CEO Emma Walmsley.
Spokespersons for Johnson & Johnson and GlaxoSmithKline did not immediately return FOX Business' requests for comment.
The meeting is partially expected to focus on the advantages of beefing up U.S.-U.K. trade relations after Brexit, the FT reported. The summit also comes at a time when the Trump administration is actively seeking ways to lower the cost of prescription drugs as it slashes funding for ObamaCare programs.
Trump's visit to the U.K. comes on the heels of a contentious NATO summit and days before he is scheduled to meet with Russian President Vladimir Putin in Helsinki. In London, Trump's presence is expected to be met with protests; the U.S. embassy has even warned Americans to "keep a low profile," among exercising other precautions, during his stay.