Trump floats the idea of building a solar border wall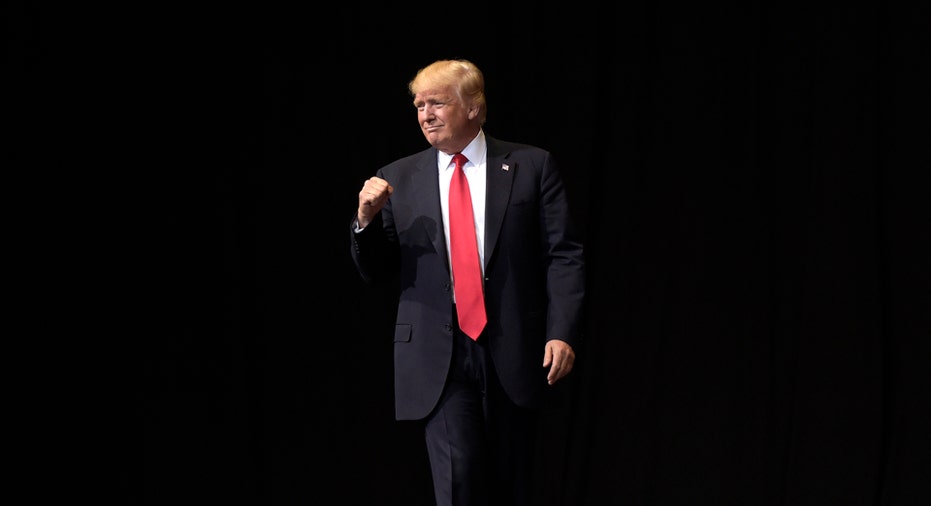 President Donald Trump may no longer need Mexico to fund the wall along the United States' southern border; he has taken to a new idea that could bring the added benefits of generating not only a profit, but energy too.
"We're thinking about building the wall as a solar wall so it creates energy and pays for itself," Trump said at a rally Wednesday night in Cedar Rapids, Iowa. "And this way, Mexico will have to pay much less money. And that's good, right?"
The use of solar panels to make the wall energy efficient is an idea that has been floated since the president made his construction plans clear and opened up bidding to American contractors. A solar wall has been proposed by at least one of the companies that submitted a design to the government as a border wall prototype.
"I think it's a more realistic idea than Mexico paying for the wall, I don't think that's going to happen," Carly Fiorina, former 2016 presidential candidate and HP CEO, said during an interview with FOX Business. "I happen to think that technology can deal with a lot of this, that we don't need a physical barrier all the way across a 1,000-plus mile border."
While Trump has long maintained that Mexico will pay for his wall, even though the country has flatly refused, technology could provide a way to turn the wall into a profit-maker rather than a financial burden.
In an op-ed published in The Wall Street Journal in March, Vasilis Fthenakis, director of the Center for Life Cycle Analysis at Columbia University, and Ken Zweibel, former director of the Solar Institute at George Washington University, said a 2,000-mile solar wall could cost less than $1 billion, instead of tens of billions for a traditional border wall, and possibly become "wildly profitable."
The president has shown a vested interest in utilizing the latest technology in order to improve efficiency and cut costs. Earlier this week he hosted some of Silicon Valley's brightest executives, including Apple's (NASDAQ:AAPL) Tim Cook and Microsoft's (NASDAQ:MSFT) Satya Nadella, at the White House with the aim of discussing ways to modernize government infrastructure. On Thursday, Trump hosted a meeting with drone and wireless companies in an effort to foster new ideas about upscaling the labor force.
The government has selected the finalists for contracts to build wall prototypes in San Diego and is expected to announce the winners soon.
The Associated Press contributed to this report.