Trump expected to pull out of Paris climate accord, sources say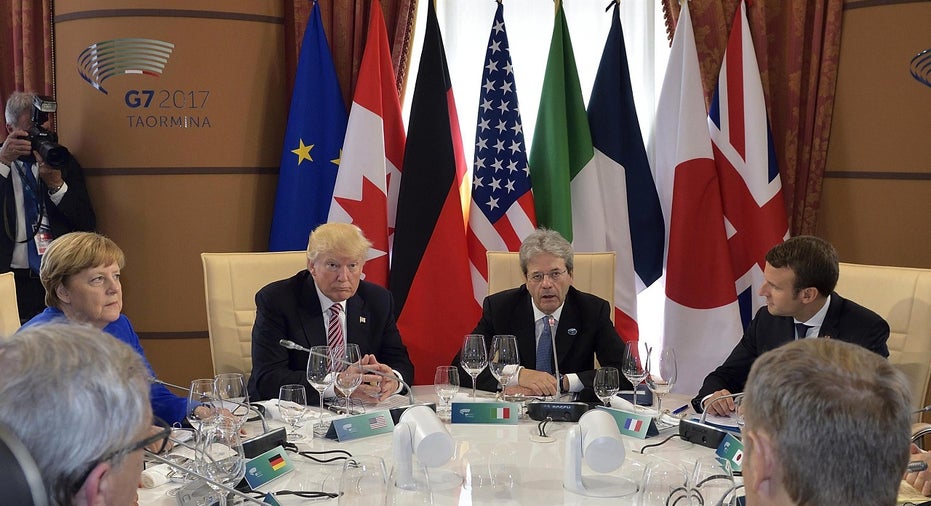 Two White House sources told Fox News that President Donald Trump is expected to make good on his campaign promise and pull out of the 195-nation Paris climate accord after months of debating the issue with his top advisors.
The decision, however, is "not" final and a White House official cautions that Trump continues to weigh both options. Trump also tweeted Wednesday morning that he will be announcing his decision over the "next few days."
I will be announcing my decision on the Paris Accord over the next few days. MAKE AMERICA GREAT AGAIN!

— Donald J. Trump (@realDonaldTrump) May 31, 2017
News of the possible withdrawl immediately sent shockwaves through environmental organizations who are committed to stopping global warming.
"Withdrawing from the Paris Climate Agreement would turn America from a global climate leader into a global climate deadbeat. Global climate action is not a legal or political debate, it's a moral obligation to protect our planet and people," Annie Leonard, Greenpeace USA executive director, told FOX Business.
An European Union official also told AP News shortly after the report that both the EU and China are expected to reaffirm their commitment to the Paris climate deal regardless of Trump's decision to leave.
The agreement, which was set in place in 2015 under President Obama, is a pact that various nations made to voluntarily reduce their greenhouse gas emissions in an effort to combat climate change.
During his campaign, Trump was very adamant about canceling the deal and stopping all payments of U.S. tax dollars to UN global warming programs. His views shifted shortly after he took office however, telling The New York Times that he had an "open mind" on the issue. Trump even met with climate change activist and former Vice President Al Gore in December, after which Gore told The Washington Post that he thought there was a "realistic chance" Trump would opt to keep the United States as a participant in the agreement.
However, Trump's team of top advisors including his daughter, Ivanka and son-in-law Jared Kushner, have been very divided on the issue. Both Ivanka and Jared have reportedly urged him to stay committed to the agreement, while EPA chief Scott Pruitt and Trump's senior strategist Stephen K. Bannon want him to back out of the pledge.
Pruitt told Fox News in April that in his opinion, the U.S. should exit the accord as soon as possible.
"It's a bad deal for America. It was an America second, third, or fourth kind of approach. China and India has no obligations under the agreement until 2030. We front-loaded all our costs," Pruitt said.