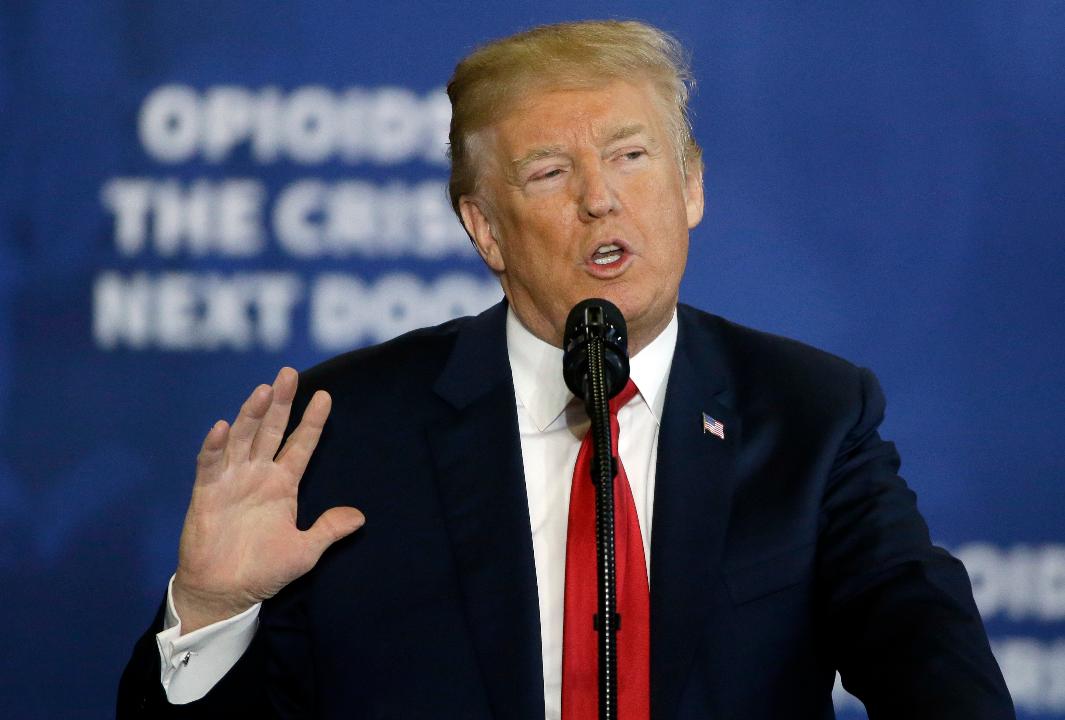 At least two chief executives of major U.S. companies spoke to President Donald Trump in recent weeks to warn him about the dire economic ramifications of a "tit-for-tat" tariff war with China, urging him instead to develop a comprehensive plan to deal with Chinese trade abuses, FOX Business has learned.
The president rebuffed the advice during the meetings.
The conversations were described to FOX Business by people with direct knowledge of the conversations on the condition that the CEOs remain anonymous out of fear that the president would retaliate by reducing their access to the White House. Both CEOs enjoy the ear of Trump on economic issues and have a cordial relationship with the president, these people added.
That said, the CEOs are said to have become increasingly worried that the president's daily rhetoric about slapping tariffs on Chinese goods, and the increasingly hostile responses from China on slapping tariffs of their own on American goods, will result in a trade war.
The escalating battle of words is said to have rankled both CEOs as well as many of their counterparts in Corporate America, which is why they spoke to Trump, these people said. As the anxiety among top U.S. business leaders has grown, the CEOs urged Trump in these conversations to develop a "comprehensive approach" to trade problems with China, addressing specifically the theft of intellectual property of U.S. corporations, and other abuses.
This comprehensive approach would include working with other trading partners and possibly through international trade organizations that would be more effective than a series of retaliatory tariffs, which they believe based on prior history would hurt the U.S. economy and tank stock markets.
A trade war, the CEOs stressed, would also undo much of the progress Trump has made on the economic front, with unemployment falling, wages rising and GDP growth showing signs that it will accelerate as tax cuts and reduced regulation strengthen the business climate. A trade war with China would hurt U.S. manufacturers and farmers and ultimately economic growth, the CEOs believe.
But Trump is said to have rebuffed their advice, telling them the threat and even the possibility of some tariffs on Chinese goods would "bring people to the table and the Chinese will negotiate in earnest," according to a person with direct knowledge of the conversations. Trump has said his goal is to reduce significantly the annual U.S. trade deficit with China, which he has put at above $500 billion, though other estimates say it's closer to $337 billion.
A White House spokesman declined to comment, but wouldn't deny the discussions took place.
The meetings between Trump and the CEOs haven't been previously reported, and they come to light as the simmering trade barbs between the White House and China appear to be moving past verbal threats of tariffs to a possible full-on trade war.
On Friday, markets traded sharply lower, with the Dow Jones Industrial Average losing 572.46 points after the Chinese threatened retaliation if President Trump goes forward with his latest plan to place tariffs on about $100 billion of Chinese goods.
That threat comes on top of previously announced threats, first on imported steel and aluminum and then tariffs on more than 1,000 additional categories of Chinese products worth $50 billion.
The U.S. and China are the world's largest economies, with nominal GDPs of $19.36 trillion and $11.94 trillion, respectively. A trade war between the economic superpowers would have global economic consequences, affecting prices of everything from steel, farm products and meat to wine.
While the Chinese have increasingly opened up their markets to American business, they have also committed various abuses, such as dumping steel and other goods produced through cheap labor, effectively depressing prices worldwide. The Chinese have also been accused of stealing trade secrets and intellectual property of U.S. companies that want to do business in China.
But with a population of 1.4 billion, the world's largest, and a burgeoning middle class, China has become a key importer of U.S. goods despite the trade imbalance. The recent gyrations of the stock market indicates that major investors believe the U.S. economy could take a hit if China imposed tariffs on U.S. goods, effectively closing off its markets to American business.
Investors and business leaders have been somewhat heartened by the lack of certainty over when or if the tariffs will take effect; China has said it will respond only if the U.S. goes through with the actions, some of which won't start until later in the spring.
While the Trump administration has issued mixed messages on the seriousness of its tariff threat, more recently top economic officials such as Treasury Secretary Steve Mnuchin have said a trade war is possible if the U.S. can't get better terms from the Chinese.
Chinese officials have so far only verbally reacted to the U.S. threat of a trade war, and have left open the possibility of compromise.
President Trump's appointment of free-market guru Larry Kudlow to his White House economic team was also seen as a sign that the tariff threats were more a ploy to get China to negotiate better terms on trade deals rather than start an all-out trade war.
But it's still unclear how much power Kudlow has in setting trade policy and whether he can outmaneuver the administration's avowed trade warriors, led by economist Peter Navarro, Commerce Secretary Wilbur Ross and U.S. Trade Representative Bob Lighthizer, who might have the president's ear on the subject.