Trump Cuts Another Deal to Keep Jobs in America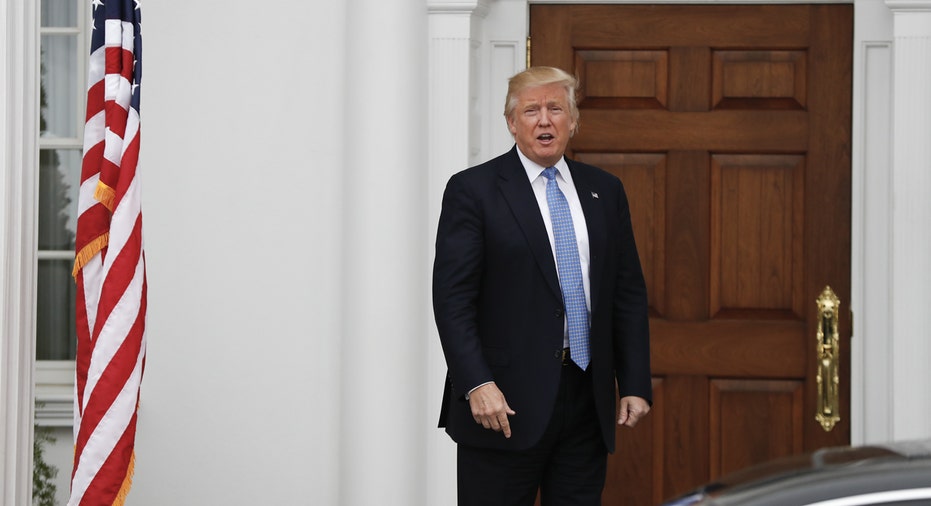 Seven weeks before his inauguration, President-elect Donald Trump is making good on his promise to keep jobs in America.
Trump, who once authored a book titled "The Art of the Deal," has already struck two deals to prevent companies from taking their manufacturing jobs to Mexico. Earlier this month, Ford (NYSE:F) Chairman Bill Ford notified Trump that Lincoln scrapped a plan to move production of the MKC crossover south of the border, a decision that Ford acknowledged was influenced by the Republican's victory on Election Day.
On Tuesday evening, another target of criticism during Trump's run to the White House announced that an Indianapolis factory will remain open for business.
Carrier, maker of air conditioners and commercial refrigeration products, revealed on Twitter (NYSE:TWTR) that it "reached a deal" with Trump and Vice President-elect Mike Pence to "keep close to 1,000 jobs" in Indiana.
Reports on Wednesday indicated that Pence, who remains the governor of Indiana until Inauguration Day on Jan. 20, worked with his staff to provide new tax breaks for Carrier in return.
Trump is scheduled to hold a press conference on Thursday at Carrier's plant.
We are pleased to have reached a deal with President-elect Trump & VP-elect Pence to keep close to 1,000 jobs in Indy. More details soon.

— Carrier (@Carrier) November 30, 2016
In February, Carrier said it would close up shop in Indiana, shedding a total of 2,100 manufacturing positions beginning in 2017. The news made headlines across the country when video of a Carrier manager announcing the decision to employees surfaced online.
It remains unclear if Carrier still plans on cutting some jobs after its talks with Trump. Carrier's plant in Indianapolis employs roughly 1,400 workers. United Technologies' (NYSE:UTX) electronic controls unit has a separate plant in Huntington, Ind., where 700 people work. The Huntington plant was also marked for closure.
Steven Mnuchin, Trump's nominee for Treasury secretary, was quoted in several reports saying Trump and Pence called the CEO of United Technologies, Gregory Hayes, to initiate the negotiations that led to Tuesday's deal. Similarly, Communications Director of the Republican National Committee Sean Spicer told Fox News' "Fox & Friends" that Trump "picked up the phone" to work out a deal.
United Technologies didn't immediately respond to a request for comment.
Carrier is a subsidiary of United Technologies, which is also known for its Otis elevators and Pratt & Whitney jet engines.
I will be going to Indiana on Thursday to make a major announcement concerning Carrier A.C. staying in Indianapolis. Great deal for workers!

— Donald J. Trump (@realDonaldTrump) November 30, 2016
Big day on Thursday for Indiana and the great workers of that wonderful state.We will keep our companies and jobs in the U.S. Thanks Carrier

— Donald J. Trump (@realDonaldTrump) November 30, 2016
Trump made supporting American jobs, particularly in manufacturing, a central tenet of his campaign. He frequently criticized the North American Free Trade Agreement (NAFTA) for encouraging companies to move jobs outside the U.S. As president, Trump has said he would seek to renegotiate NAFTA.
With the Carrier and Ford deals secured, Trump may potentially pressure other companies. He publically targeted Nabisco, the maker of Oreos, after it cut some Chicago-area jobs amid plans to move some of its production to Mexico.
And Trump recently told the New York Times that Apple (NASDAQ:AAPL) CEO Tim Cook gave him a call, and they discussed the possibility of building a U.S. manufacturing plant.
FOXBusiness.com's emails to Apple and Mondelez (NASDAQ:MDLZ), the parent company of Nabisco, were not returned at the time of publication.
FOXBusiness.com's Suzanne O'Halloran contributed to this report.