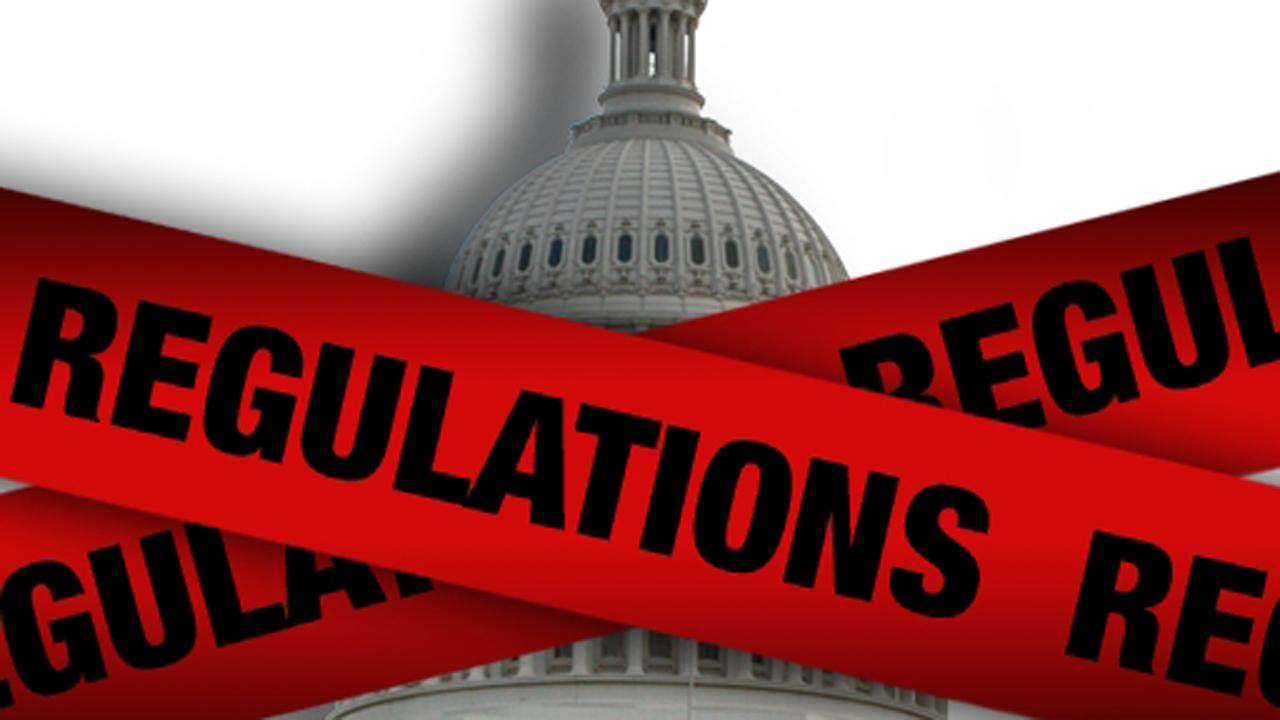 President Trump met with community bankers from across the country to find out the potential regulatory reforms and other steps the federal government could take to help boost lending to U.S. small businesses as well as consumers.  American Bankers Association CEO Robert Nichols discussed how the meeting went on the FOX Business Network's Cavuto Coast to Coast.
According to Nichols, community bankers were optimistic about Trump's potential appointments to the government's federal regulator posts.
"We had a great exchange with the president about the need to have people with real world experience in a number of those positions."
When asked if the bankers in the meeting offered the president any advice, Nichols responded, "They all did Neil, that's a great question, we talked in some specificity about a series of rules again, some legislative, some regulatory that are kind of getting in the way of additional lending."
Nichols then pointed out the impact of mortgage and other lending rules on small business job creation in America.
"So we talked about some of the mortgage rules, we talked about some small business lending rules, which of course are so important to the small business communities all across the United States, which are a huge labor force driver in the United States."
More from FOXBusiness.com
Though Treasury Secretary Steven Mnuchin anticipated tax reform by August of this year, Senate Majority Leader Mitch McConnell (R-Ky.) said he thought it would take longer.  According to Nichols, bankers hoped lawmakers would pick up the pace on tax reform.
"The desire to get our tax code more internationally competitive vis-a-vis our peers and to reduce some of those rates, clear out the underbrush and get rid of some of those kind of loopholes… we hope that can occur expediently as well."