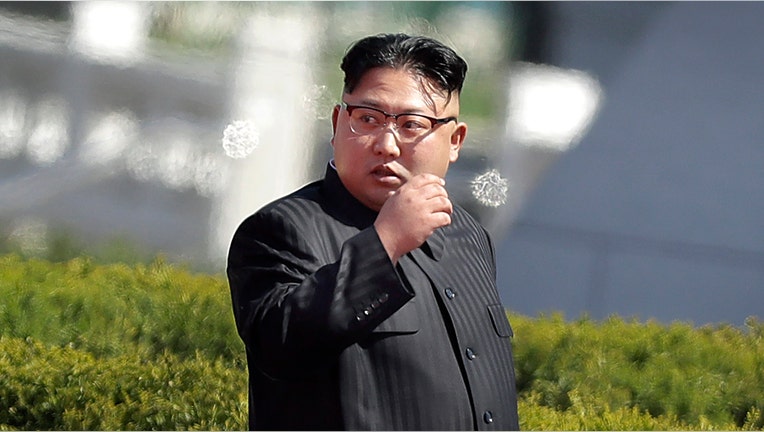 Following the death of college student Otto Warmbier in June, who had been arrested and imprisoned in North Korea, the White House will ban American citizens from traveling to the country, officials said Friday.
Secretary of State Rex Tillerson had decided to impose "geographical travel restriction" for North Korea, the officials said, which would make it illegal to use U.S. passports to enter the country. The measure was formally announced on Friday and will take effect 30 days after it is published in the Federal Register next week.
It wasn't clear how many Americans the move will effect, as figures about how many Americans go to North Korea are difficult for even the U.S. government to obtain. The U.S. strongly warns Americans against traveling to North Korea, but has not until now prohibited it despite other sanctions targeting the country. Americans who venture there typically travel from China, where several tour groups market trips to adventure-seekers.
Nearly all Americans who have gone to North Korea have left without incident. But some have been seized and given draconian sentences for seemingly minor offenses.
Under U.S. law, the secretary of state has the authority to designate passports as restricted for travel to countries with which the United States is at war, when armed hostilities are in progress, or when there is imminent danger to the public health or physical security of United States travelers. Geographic travel restrictions are rare but have been used by numerous administrations in the past for countries where it has been determined to be unsafe.
Since 1967, such bans have been imposed intermittently on countries such as Algeria, Iraq, Lebanon, Libya, Sudan, Cuba and North Vietnam. But the U.S. doesn't currently prohibit its passports from being used to travel to any countries, even though financial restrictions limit U.S. travel to Cuba and elsewhere.
Americans who violate the restriction could face a fine and up to 10 years in prison for a first offense.
Warmbier, who died after being medically evacuated in a coma from North Korea last month, suffered a severe neurological injury from an unknown cause while in custody. Relatives said they were told the 22-year-old University of Virginia student had been in a coma since shortly after he was sentenced to 15 years of hard labor in North Korea in March 2016. He had been accused of stealing a propaganda poster while on a tour of the country.
The United States, South Korea and others often accuse North Korea of using foreign detainees to wrest diplomatic concessions. At least three other Americans remain in custody in the North.
Tillerson had been weighing a North Korea travel ban since late April, when American teacher Tony Kim was detained in Pyongyang, according to a senior State Department official. Those deliberations gained even more urgency after Warmbier's death. Lawmakers in Congress have also pushed their own, legislative solutions to try to ban travel to the North.
The Associated Press contributed to this report.