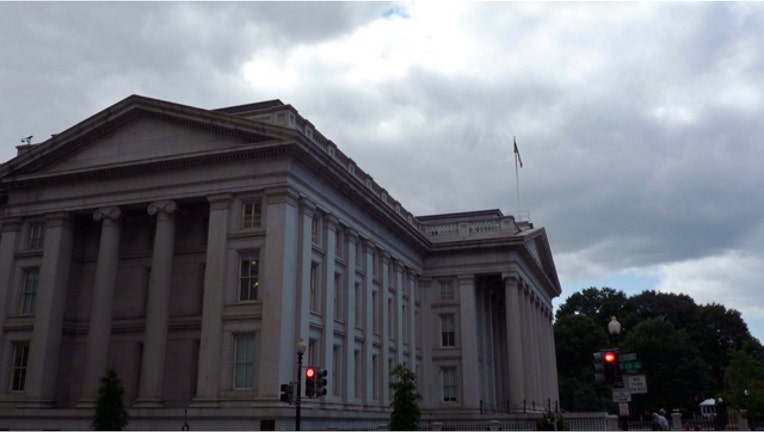 The Obama administration was able to scrape up against the government's debt ceiling for five months this year before it came to the brink of default. It could have less breathing room in 2014.
Obama on Thursday signed into law a bill that would suspend a $16.7 trillion cap on the national debt until early February, when it will reset to whatever level the debt has reached.
Absent a decision to raise it again, the Treasury Department has tools to manage its cash a little longer before it starts missing payments.
The question is how long.    This year, the Treasury bumped up against the debt ceiling in May but was able keep under it for another five months by doing things like stopping investments in some pension funds for federal workers. These steps are known in Washington as the Treasury's ``extraordinary measures.''
They give the Treasury a buffer against an economically damaging default.
When the debt cap is reset next year, several respected budget experts think the Obama administration might run out of wiggle room by mid-March.
"Extraordinary measures are unlikely to last long,'' Shai Akabas and Brian Collins, analysts at the Bipartisan Policy Center think tank in Washington, wrote in a report on Friday.
That's because the new debt ceiling date falls at a time when the Treasury is sending out lots of tax refund checks, they said, adding that they expect the cap to reset at $17.3 trillion, reflecting about a $600 billion increase in U.S. debt.
The Treasury was not immediately available for comment.
Alec Phillips, an economist at Goldman Sachs in Washington who tracks fiscal issues for the bank, also thinks the Treasury will probably run out of room by mid-March.
"However, if revenues are higher than expected or tax refunds are lower than expected, the date could be pushed (out)slightly further,'' he said in a report.
If the administration were able to stretch the borrowing capacity until the end of March, there is a chance that a dividend payment from government-controlled mortgage giant Freddie Mac could give Treasury even more breathing room.
Freddie Mac has operated under government stewardship since it was bailed out by taxpayers during the financial crisis, and the firm is expected to make a roughly $30 billion payment to the Treasury in the coming quarters.
If the payment came at the end of the fourth quarter, before the debt limit is reset, it would have no impact on the amount of time Treasury could squeeze out of extraordinary measures, Phillips said. But if it came at the end of March, it could give the administration an extra buffer against default.