Treading Cautiously, House's Ryan to Meet Trump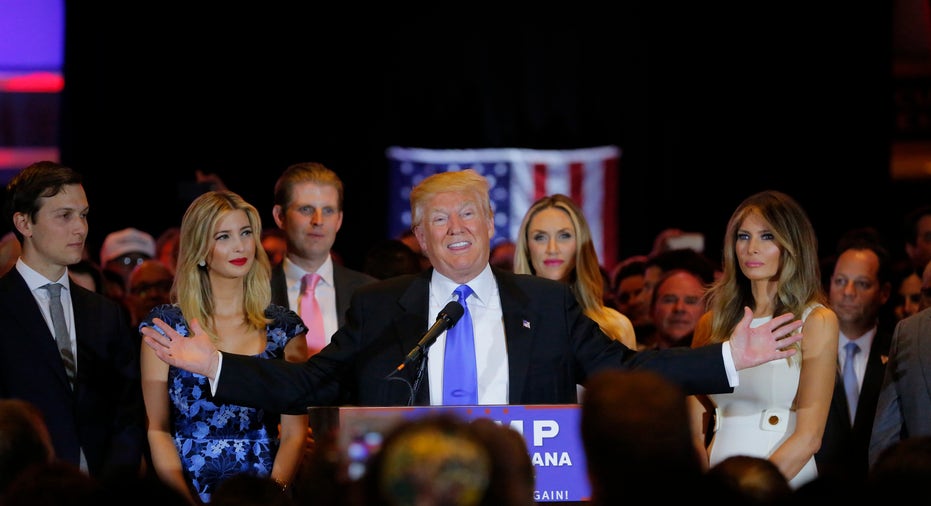 Paul Ryan and Donald Trump, the top Republicans in the United States, plan to meet next week to try to unite their party, with both men focused on the Nov. 8 presidential election, but the Wisconsin congressman also perhaps looking further ahead.
Speaker of the House of Representatives Ryan has invited Trump, this year's likely Republican presidential nominee, to meet on Thursday with Ryan and other congressional leaders on Capitol Hill, Ryan's office said in a statement on Friday.
A key part of the conversation is sure to be Trump's combative, in-your-face campaign persona and Republican leaders' requests for him to tone it down, but political analysts said Ryan will have other considerations in mind, as well.
One issue is likely to be his own future, said Larry Sabato, director of the University of Virginia's Center for Politics.
Ryan, 46, lost his 2012 campaign for vice president as Mitt Romney's running mate. Ryan probably has serious doubts that Trump, like Romney, can win this year, Sabato said.
If so, Ryan will want to find a balance between accepting Trump, 69, as the nominee and keeping some distance from him, just in case the real estate mogul's campaign ends in disaster.
"Suppose Trump loses overwhelmingly. Would you want to have been siding with the captain of the Titanic, or maybe seen as someone who was begging the captain to watch out for icebergs?" Sabato said, adding that a Trump defeat could push the party in a different direction in 2020, maybe toward Ryan as the nominee.
WALKING A TIGHTROPE
As chairman of the Republican Party convention in Cleveland in July, Ryan's political tightrope will be especially perilous.
One of his objectives will be to provide political cover for his 246 House Republicans so they can choose to embrace or run away from Trump, depending on their home districts' politics, with the goal of preserving control of the House, analysts said.
Ryan dropped a bombshell on Thursday when he said he was not ready to endorse Trump until he shows he can unify the party, still reeling from a bitter primary campaign that left many establishment Republicans stunned at Trump's victory.
One moderate Pennsylvania congressman, Representative Charlie Dent, said he thought most of his fellow House Republicans would be comfortable with what Ryan said, because they were "conflicted" themselves over whether to support Trump.
Some Republican lawmakers worry that Trump is not conservative enough; others are more bothered by Trump's "divisive, incendiary remarks and lack of substance," said Dent, who put himself in the latter category.
However, a conservative Republican congressman, Raul Labrador of Idaho, told CNN that Ryan "needs to reconsider what he's doing" concerning Trump.
"A lot of people that are voting for Donald Trump are totally disaffected with what we're doing in Washington D.C., and he (Ryan) almost kind of slapped them in the face when he said what he did," said Labrador, who endorsed Ted Cruz but says he will vote for Trump now that Cruz is out of the race.
As speaker, Ryan has struggled with his deeply divided colleagues over budget issues, funding the battle against the Zika virus, rescuing Puerto Rico from a debt crisis, and helping Flint, Michigan, deal with their contaminated water system.
Ryan is "trying to jawbone Trump into adjusting his positions" to line up better with the party establishment, said Norm Ornstein, a resident scholar and political analyst at the conservative American Enterprise Institute.
The "unprecedented" move by a congressional leader to distance himself from his party's expected nominee, Ornstein said, showed Ryan trying to mold a "less confrontational and divisive approach to minorities and a less isolationist and combative approach to our allies."
In a swipe at Trump on Friday, President Barack Obama warned that occupying the Oval Office "is not a reality show."