Traders Believe NYC Marathon a No-Go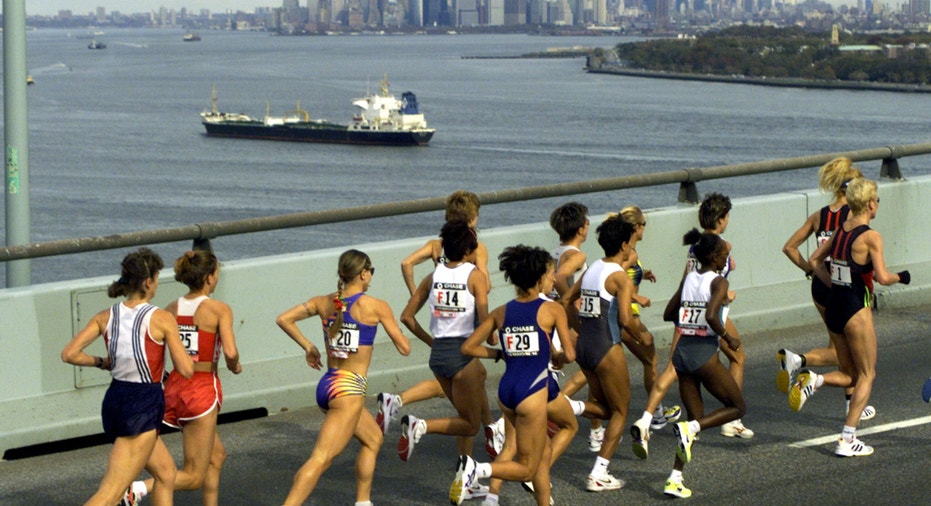 Despite Mayor Bloomberg's insistence that the race will go on, traders on Wall Street told FOX Business's Charlie Gasparino they believe the New York City Marathon will be canceled amid concerns it will interrupt ongoing efforts to clean up from the devastation of Hurricane Sandy.
Bloomberg's support to hold the race, which goes through all five boroughs of the city and causes massive gridlock, has been hotly debated and raised eyebrows among some residents and business owners.
Even though Bloomberg has insisted no resources will be diverted by the NYC Marathon, traders told FBN they believe the race is "done."
Wall Street employees are often participants in the NYC Marathon and many of their employees, financial-services companies, are sponsors of the annual race.
"Some people said you shouldn't run the marathon," Bloomberg said in a press conference Wednesday. "There are an awful lot of small businesses that depend on these people. We have to have an economy." The NYC Marathon, is set to kick off on Sunday in Staten Island, which is among the hardest hit areas of the city from Hurricane Sandy. FEMA and the National Guard just arrived to help the storm-ravaged borough on Friday.
Some 40,000 runners are expected to compete in this year's marathon.
Richard Finn, spokesman for the New York Road Runners Club, told The Wall Street Journal Friday afternoon that it's still possible the race may be canceled. "The situation is a fluid one and continues to evolve," Finn said.
Jimmy McBratney, president of the Staten Island Restaurant and Tavern Association and owner of Jimmy Max restaurants in the North and South Shore areas of the borough, said Bloomberg simply   "doesn't get it." "All things with Bloomberg are Manhattan-centric," he said. "He can care less about the boroughs, it's not even in the scope of his reality. When he talks about small businesses, he is not talking about Jimmy Max pizza; he is talking about a small multi-million dollar hotel."
Others are more supportive of the decision to hold the race, pointing to the economic impact.
"It's not only an economic generator for small businesses, but it would be an economic disaster if we cancelled it," said Mark Jaffe, president and CEO of the Greater New York Chamber of Commerce. "These are the kind of things that show we are strong here and that we are surviving."
FOX Business reporter Kate Rogers contributed to this story.