Trade Deficit Shrinks 10.7% in June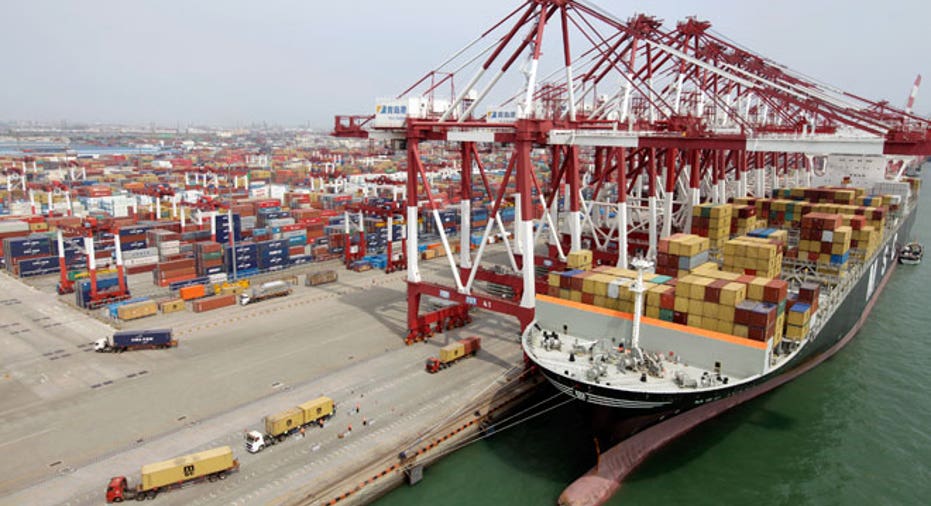 The U.S. trade deficit in June was the smallest in 1-1/2 years  as lower oil prices curbed imports, according to government data on Thursday that suggested an upward revision to second-quarter growth.
The shortfall on the trade balance narrowed 10.7% to $42.9 billion, the smallest since December 2010, the Commerce Department said. Economists polled by Reuters had expected the trade gap to narrow to $47.5 billion.
The petroleum import bill fell as the average price per barrel of crude oil dropped by the most since January 2009. Overall imports of goods and services declined 1.5% to $227.9 billion. Exports increased 0.9% to a record $185.0 billion.
Trade subtracted almost a third of a percentage point from gross domestic product in the second quarter. The economy grew at a 1.5% annual rate, slowing from the first quarter's 2.0% pace.
While exports showed strength in June, anecdotal evidence suggests a slowdown because of weak global demand. The Institute for Supply Management's export index declined in July for a third straight month.
Where also are concerns the worst drought since 1956, which has ravaged half of the country, could hit agricultural exports. U.S. exports to the 27-nation European Union, in the grip of a continuing debt crisis that has slowed growth on the continent,  increased 1.7% in June to $23.3 billion. The EU collectively was the United States' second largest export market last year, and exports in the first half of 2012 were 2.9% above the same period in 2011.
U.S. exports to China, which is also growing more slowly than in recent years, fell 4.3% in June. China has been one of the fastest growing markets for U.S. goods, and exports to that country were up 6.7% for the first six months of 2012.