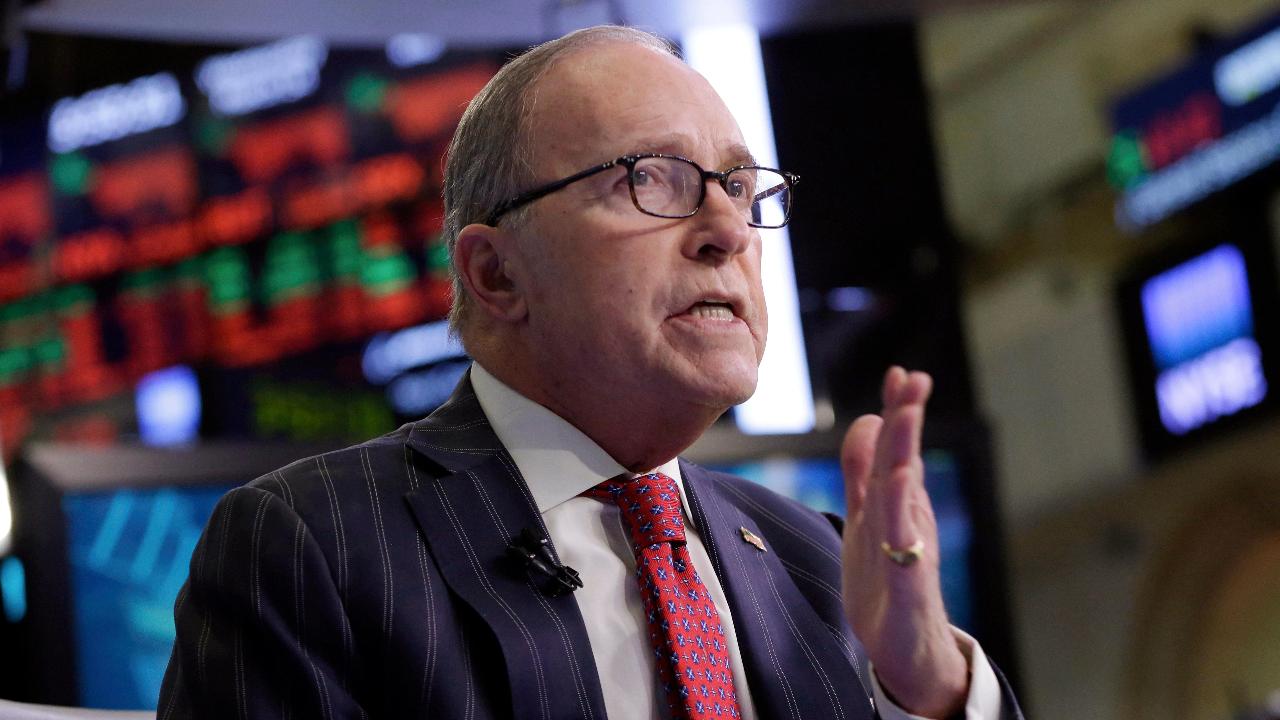 The tit-for-tat between the U.S. and China is part of a "process" and not a "trade war," according to National Economic Council Director Larry Kudlow, who said other nations are on board with America.
"Japan is walking with us," he told FOX Business' Stuart Varney on Friday. "Just give us another 24  to 48 hours—you're going to see a trade coalition of the willing."
President Donald Trump used Twitter on Friday to criticize the World Trade Organization (WTO) for acting unfairly toward the U.S. in regards to China after saying he would consider an additional $100 billion in tariffs in response to Beijing's retaliatory tariffs on U.S. exports.
Kudlow said he spoke to Trump on Thursday evening and said the U.S. president still has a "good relationship" with his Chinese counterpart, Xi Jinping. Kudlow said Trump "respects" Xi's negotiating powers, knowledge and willingness to work with the United States. But Kudlow was disappointed with China's response to the administration's initial ideas and complaints.
The primary objective of the tariffs is to promote free trade and to keep China from stealing U.S. technology, according to Kudlow.
"China refuses to play by the rules and the laws, and you can't have free trade unless you get through these illegal action of China," he said.
Kudlow, who recently replaced Gary Cohn in the top economic role, had expressed concern over tariffs but is now comfortable with Trump's posturing.
"Technology is the key to American growth … to innovation," Kudlow said. "We cannot permit them to damage our economy by taking away our valuable technology – it has to stop."