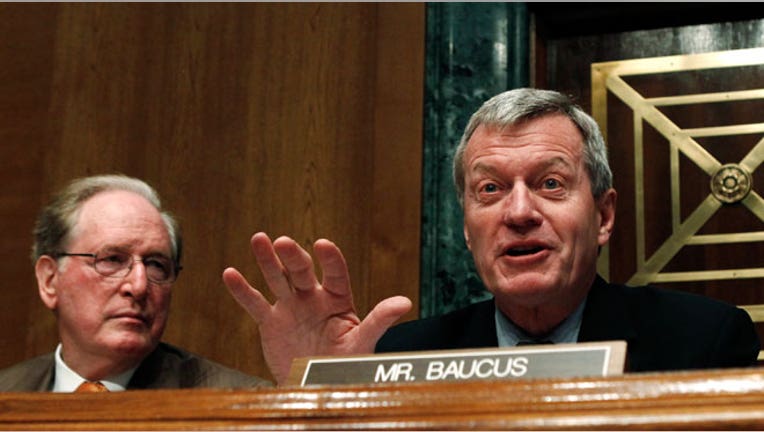 Senate Finance Committee Chairman Max Baucus on Wednesday said he hoped to soon introduce a bipartisan bill to give the White House enhanced authority to negotiate trade agreements and win their approval in Congress.
"I would like to see a bipartisan TPA bill introduced by June,'' Baucus said at a hearing on the proposed Trans-Pacific Partnership, a regional free-trade agreement among 12 countries on both sides of the Pacific.
Baucus, who announced on Tuesday that he planned to retire at the end of his term next year, said approval of the TPA bill would help the White House bring the Asia-Pacific trade talks to a close.
Trade promotion authority, also known as ``fast-track'' trade legislation, allows the White House to submit trade agreements to Congress for straight up-or-down votes without any amendments.
The legislation, which expired in 2007, is considered essential to ensuring other countries that any deals they negotiate with the United States won't be picked apart by Congress.
President Barack Obama has not formally requested TPA from Congress, although acting U.S. Trade Representative Demetrios Marantis told the Finance Committee last month the administration was prepared to work with lawmakers on a bill.
Senator Orrin Hatch, the top Republican on the Finance Committee, said the administration has not followed through on that offer.
"Of course, Congress can, and will, develop TPA legislation without the support and input of the White House,'' Hatch said. "But a formal request from the administration for TPA would send a strong signal to our negotiating partners and the proponents of the Trans-Pacific Partnership that the President is serious about making sure the rhetoric surrounding the agreement meets the reality of the negotiating table,'' Hatch said.