Top Senate Republican Prepares Subpoena for CFTC Chairman Over MF Global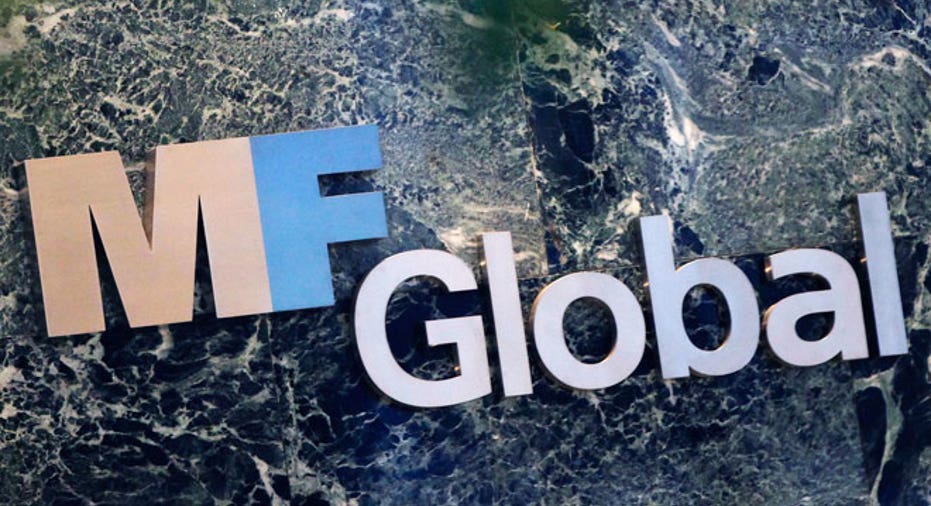 The top Republican on the Senate Banking Committee has prepared a subpoena for the chairman of the Commodity  Futures Trading Commission over his regulation of MF Global, which went bankrupt last fall because of risky bets on European debt, a Senate aide said Tuesday.
CFTC Chairman Gary Gensler recused himself last year from his agency's probe into the firm because he once worked at Goldman Sachs with MF Global's former CEO, Jon Corzine. The CFTC and a bankruptcy trustee are seeking to recover a $1.6 billion shortfall in customer funds at the firm.
At a committee hearing Tuesday, Gensler answered multiple questions from Sen. Richard Shelby (R-AL) about the his oversight of MF Global shortly before it failed.
But a CFTC spokesman said after the hearing that Gensler had repeated his previous comments on the matter, was not aware of a subpoena prepared by Shelby and did not respond to the senator because of it.
"We absolutely had no idea of any subpoena," said Steve Adamske, the CFTC spokesman. "It was news to us."
A committee subpoena would require the support of the body's Democratic chairman, Sen. Tim Johnson, (D-SD). A spokesperson for Johnson said he did not discuss a subpoena with Shelby.
Shelby charges Gensler has stonewalled him on questions about MF Global.
Gensler "owes the public...a full accounting of how (the agency) failed to protect those customer assets in the first place," Shelby said in his opening statement. "Unfortunately, Chairman Gensler continues to recuse himself from all matters pertaining to MF Global, which effectively insulates him from congressional scrutiny."
Shelby prepared a subpoena that would, if signed by Johnson, compel Gensler to testify further about MF Global, said Jonathan Graffeo, Shelby's spokesperson.
"It's notable that Chairman Gensler, hiding behind his recusal in MF Global, broke his silence about the company today," Graffeo said. "Sen. Shelby had in his hand a subpoena that he was going to talk to Sen. Johnson about...Did that motivate Chairman Gensler to talk? I don't know."
Graffeo added: "We're going to have a lot more questions for him."
A Shelby aide declined to describe Shelby's evaluation of Gensler's testimony but called Gensler's remarks "a step in the right direction, and the Senator hopes (Gensler) can take more steps in the right direction."
"This is the first time Gensler has engaged in a dialogue" with Shelby, the aide said.
Adamske said of the Gensler's comments, "he's been over that ground before."
He said that Gensler, who did not mention his recusal at the Tuesday hearing, would have raised it again had Shelby asked him directly about the agency's investigation, which Shelby did not.
Among other things, Shelby pressed Gensler on his work on MF Global shortly before it failed.
"We'd like to know: how many conversations did you have with MF Global CEO, Jon Corzine, during MF Global's final week?" Shelby said. "And during these conversations, were there any discussions about possible shortfalls in customer accounts?  This is central to what we're looking at."
"I had no individual conversations Jon Corzine," Gensler responded. "I did participate on that Sunday on a group call with (SEC) Chairman (Mary) Schapiro, our staff, her staff, I think New York Fed, and the London regulators were on as well, with presentations coming over a conference call with 40, 60 people on it, which I believe once or twice Jon Corzine spoke up and gave some information."
Gensler added, "If I could answer your further question, I think about what was my role that weekend?  Would that be helpful?"
"You are chairman of the -- and you still are, obviously, of the CFTC--go ahead--your role is chairman," Shelby said.
Graffeo said Shelby's staff had advised Johnson's staffers of Shelby's subpoena at the start of the hearing. But Johnson's spokesman, Sean Oblack, said, "The first we heard of any interest in a subpoena was well after our hearing started today when [Shelby's staff] reached out to [Democratic] staff."