Top Republican: TikTok on US phones 'like having 80 million Chinese spy balloons flying over America'
Republican lawmakers vote to give Biden power to ban video platform while Democrats demur on issue
Rep. Darrell Issa, R-Calif., lambasted the Chinese-owned social media app TikTok as an espionage tool of China, equating it to the Chinese spy balloon that the U.S. shot down earlier this month after crossing from Alaska to South Carolina. 
"Having TikTok on our phones is like having 80 million Chinese spy balloons flying over America," tweeted Issa, who's previously called for a nationwide ban on TikTok to "protect America from Chinese surveillance."
Critics argue TikTok is a surveillance tool. U.S. officials have expressed concern about the prospect of the video platform's extensive data harvesting being accessible by the ruling Chinese Communist Party (CCP), which Issa described as a malign force requiring a different approach from Washington.
"The essential work of redirecting our relationship with an increasingly adversarial China is made even more difficult by the extensive influence, surveillance, and even espionage that the CCP has successfully deployed in this country," Issa told Fox News Digital. "Our universities, tech sector, industrial base, and even media must now accept the long view and clear reality that China is a hostile entity and it is in our national interest to reset our relationship."
Issa on Wednesday joined fellow Republicans on the House Foreign Affairs Committee in voting along party lines to advance the Deterring America's Technological Adversaries Act, a bill that would grant the Biden administration new authorities to ban TikTok and crack down on other China-related economic activity.
"Currently the courts have questioned the administration's authority to sanction TikTok. My bill empowers the administration to ban TikTok or any software applications that threaten U.S. national security," Rep. Michael McCaul, R-Texas, chair of the committee, said earlier this week. "It is time to act."
McCaul expressed frustration with Democrats on the committee, all of whom voted against the bill, noting senior Biden administration officials have declared TikTok a national security threat.
"If we deem it's dangerous enough to be taken off our phones in Congress, why [would] the Democrats would want to allow this to take place on our children's phones," McCaul said Thursday on Fox News Channel. "Because that's primarily who uses TikTok are children. And what we're saying is it's ok for a foreign adversary to snoop in with a spy balloon, if you will, on every phone that your child has to both steal and surveil and then censor your child's behavior."
Last year, President Biden signed a $1.7 trillion omnibus spending bill that included a measure banning TikTok from federal government devices, including the phones of lawmakers. The White House said Monday that government agencies have 30 days to delete TikTok from federal devices and systems.
McCaul's bill would extend U.S. restrictions on TikTok. However, Democrats appear united in opposing the measure, expressing concerns about the legislation being "unvetted" and rushed.
"The Republican instinct to ban things it fears, from books to speech, appears uninhibited," Rep. Gregory Meeks, D-N.Y., ranking member of the Foreign Affairs Committee, said after the bill was approved to move forward. "Before we take the unprecedented step of banning an app used by over 100 million Americans, harming our national security and infringing on their freedom of expression and speech, Congress must first adequately consult with the administration and other stakeholders."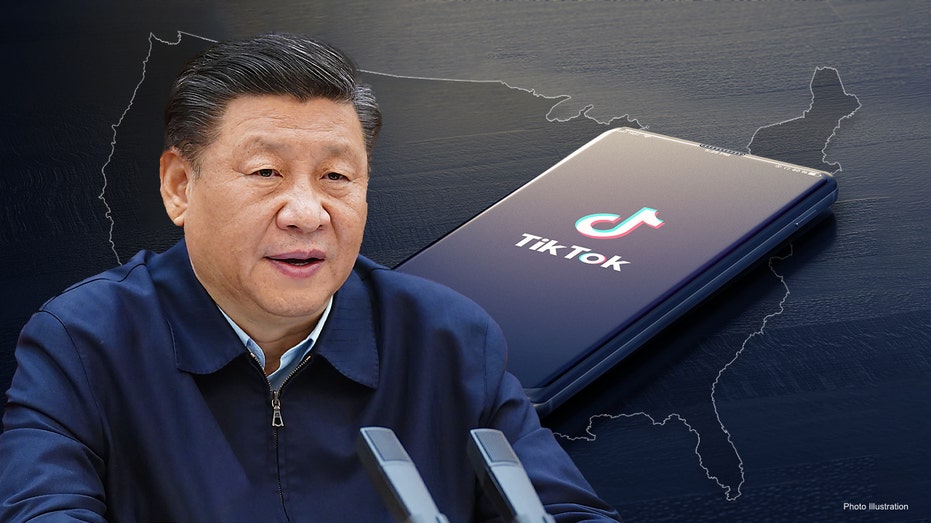 WHITE HOUSE SAYS SOLUTION TO TIKTOK IN THE WORKS, WOULD NOT SAY WHETHER SERVICE WOULD BE BANNED
Meeks added that the bill is "dangerously overbroad" and could unintentionally harm businesses in the U.S. and allied countries due to broad restrictions on data transfers to China.
The American Civil Liberties Union called the bill a "slippery slope" and "serious violation of our First Amendment rights" that could lead to further efforts leaving "U.S. residents without some of their favorite international books, movies, and artwork."
Sen. Josh Hawley, R-Mo., told FOX Business Network on Wednesday that he has apprehensions about a bill giving the president power to ban TikTok and called for Congress to do the job itself.
"I do think we would be wise just to target tick tock and to outright ban it," said Hawley. "Another proposal, let's give the president the authority to ban it — I worry about that. I mean, let's just ban it. Let's do it by legislation. Let's target TikTok. Let's make it simple, make it clean, make it easy, and let's get it done."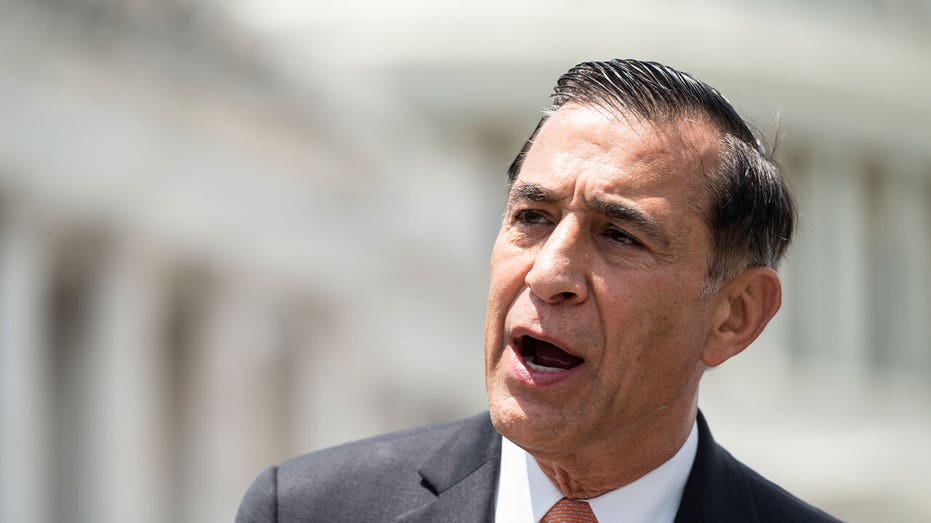 CHINA ACCESSED DATA OF US TIKTOK USERS REPEATEDLY, REPORT SAYS
Hawley, who described TikTok as "just a backdoor spy vehicle for the Communist Party of China," introduced legislation along with Rep. Ken Buck, R-Colo., in January that would ban the app from being downloaded on any U.S. device as well as any commercial activity with the app's Chinese parent company, ByteDance.
Republicans aren't the only ones open to a TikTok ban. Senate Majority Leader Chuck Schumer, D-N.Y., for example, said recently that a nationwide U.S. ban on TikTok "should be looked at," pointing to concerns over TikTok being owned by ByteDance.
Sens. Angus King, I-Maine, and Marco Rubio, R-Fla., last month introduced a bill that would ban social media platforms like TikTok if they are owned, wholly or in part, by "adversarial foreign regimes."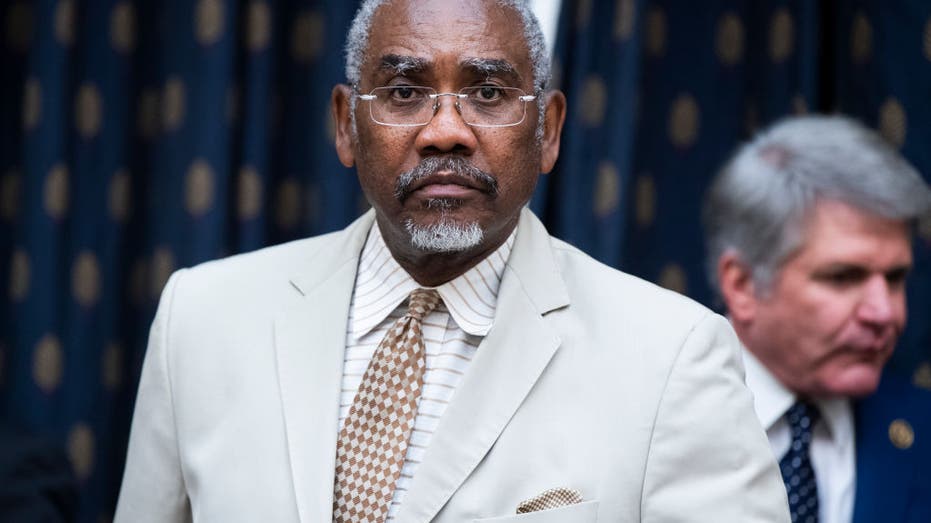 TIKTOK IS CHINA'S 'DIGITAL FENTANYL,' FCC COMMISSIONER SAYS
Rep. Mike Gallagher (R-Wis.), chair of the new Select Committee on the Strategic Competition Between the United States and the Chinese Communist Party, has also called for a nationwide TikTok ban.
"My hope is that we can either ban or force a sale of TikTok," he told CNBC on Wednesday. "I have a bipartisan, bicameral bill that would allow for that … I think Matt Pottinger last night identified the central concern. It's not just that TikTok, ByteDance, and by extension the CCP can use the app to exfiltrate your data or track your location. It's that with control of the algorithm, they control what information Americans get. They could use that to then influence our elections and our sense of national identity."
Gallagher was referring to former Trump White House deputy national security adviser Matthew Pottinger, who at a hearing of Gallagher's committee on Tuesday night warned China will have "the ability to manipulate our social discourse" and control what information Americans can and can't see if TikTok and other Chinese platforms aren't banned in the U.S.
TikTok and the U.S. government's Committee on Foreign Investment in the United States have been negotiating for more than two years on data security requirements. In a statement, TikTok spokesperson Brooke Oberwetter called for the Biden administration to finalize a proposed national security deal designed to address U.S. concerns while expressing disappointment with McCaul's proposed bill.
"A U.S. ban on TikTok is a ban on the export of American culture and values to the billion-plus people who use our service worldwide," said Oberwetter. "We're disappointed to see this rushed piece of legislation move forward, despite its considerable negative impact on the free speech rights of millions of Americans who use and love TikTok."
Biden has wavered on whether Washington should ban TikTok.
"I'm not sure. I know I don't have it on my phone," Biden said last month, responding to a reporter's question about the app.
White House press secretary Karine Jean-Pierre told reporters on Wednesday that the federal government is working on a solution for TikTok but wouldn't say whether it would be banned.
REPUBLICAN-CONTROLLED STATES TAKE LEAD TO BAN TIKTOK ON GOVERNMENT DEVICES AMID US-CHINA TENSIONS
Jean-Pierre confirmed that the president is concerned about TikTok being a threat to national security but said the ball was in Congress's court to act.
Beyond the federal level, dozens of states are imposing bans on TikTok as a way of combating Chinese influence. Republican-led states have particularly taken the lead, but some blue states have imposed similar bans.
However, some Democratic governors, including Michigan's Gretchen Whitmer and California's Gavin Newsom, continue to use TikTok despite the widespread bans.
In November, FBI Director Christopher Wray told lawmakers that he's "extremely concerned" about TikTok's operations in the U.S.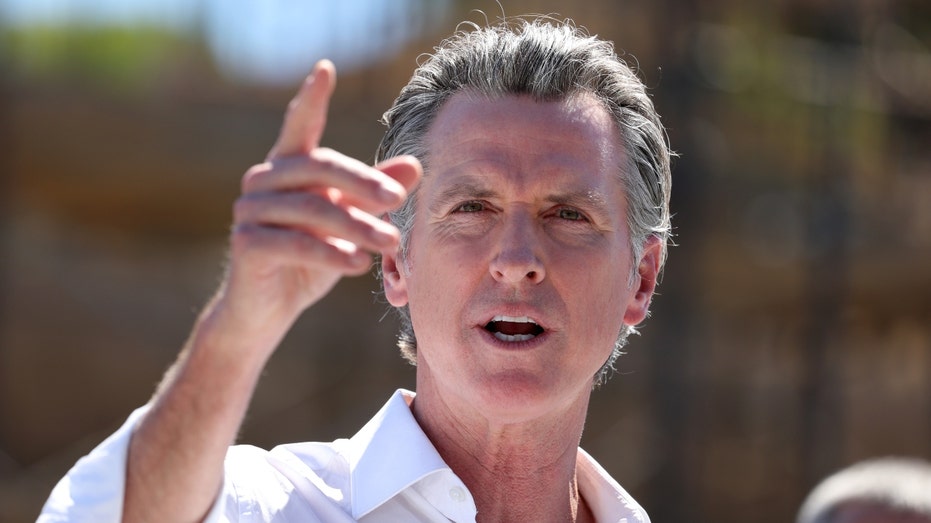 CLICK HERE TO GET THE FOX NEWS APP
"We do have national security concerns at least from the FBI's end about TikTok," Wray told members of the House Homeland Security Committee in a hearing about worldwide threats.
"They include the possibility that the Chinese government could use it to control data collection on millions of users," he explained. "Or control the recommendation algorithm, which could be used for influence operations if they so choose. Or to control software on millions of devices, which gives it opportunity to potentially technically compromise personal devices."
The Federal Communications Commission (FCC) has called TikTok "a sophisticated surveillance tool" that "poses an unacceptable national security risk," while the U.S. military has banned personnel from using it. FCC Commissioner Brendan Carr has demanded a complete U.S. ban on the short-form video app.