Top NAFTA officials join discussions targeting labor standards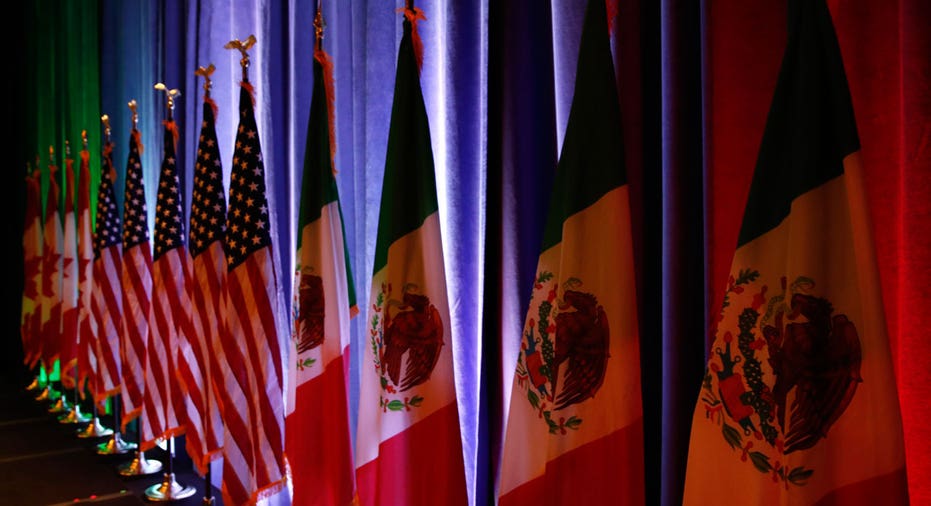 Talks to modernize NAFTA kick into higher gear on Tuesday when top officials from Canada, the United States and Mexico join the negotiations in Ottawa where the U.S. is expected to propose draft text on labor, investment and intellectual property.
Labor union leaders of the two wealthier NAFTA nations say laxer labor standards and lower pay in Mexico have swelled corporate profits at the expense of Canadian and U.S. workers, making the issue one of the major battles of the NAFTA talks.
Officials with knowledge of the upcoming U.S. proposal said it would not detail wage levels for workers. Mexican business leaders have argued that workers' rights and pay is an internal issue for each country to resolve.
U.S. Trade Representative Robert Lighthizer, Canadian Foreign Minister Chrystia Freeland and Mexico's Economy Minister Ildefonso Guajardo will join the talks for the last two days of the current round. The next negotiations will be in Washington in early October.
The countries are rushing to reach an agreement by the end of the year before Mexico's presidential campaign.
Chief U.S. negotiator John Melle said last week the U.S. side will present new text proposals in the current round where he said "more challenging issues will start taking center stage."
Asked by reporters in Ottawa about the lack of specific proposals on key issues, Melle said, "we've been working very hard so I don't see a problem."
The thorniest issue in the talks, NAFTA's rules of origin that determine how much of a product needs to originate in the NAFTA region, will be discussed on Tuesday, according to a copy of the agenda obtained by Reuters, but the United States has still to present its demands.
The Trump administration wants more substantial U.S. content in autos, the main source of the $64-billion trade deficit with Mexico and the $11-billion deficit with Canada.
The U.S. is expected to partially unveil new text on a NAFTA chapter on investment, avoiding details about possible changes to Chapter 11 of NAFTA, an investor state dispute mechanism that allows an investor from a NAFTA country to sue a member government.
BETTER STANDARDS
In a Sept. 25 letter to Lighthizer, Jerry Dias, president of Canada's UNIFOR labor union, called for enforceable rules to protect worker rights under NAFTA and expressed concern that the U.S. proposal closely resembled text outlined in the Trans Pacific Partnership trade pact, which Trump withdrew from.
Dias said the TPP language had "major limitations ... and does not provide the fundamental change in NAFTA."
U.S. Congressman Sandy Levin of Michigan told the Council on Foreign Relations on Monday cautioned that Democrats would not support a revised NAFTA agreement without "dramatic change" in Mexico's labor standards.
"Mexico's so called 'comparative advantage' not only condemns numerous Mexican workers to working in or near poverty, but it lowers wages and rips away jobs from workers in the United States, especially in the auto industry," he said. "Mexico is a democratic nation with an authoritarian type labor structure."
(Additional reporting by David Ljunggren; Editing by Nick Zieminski)