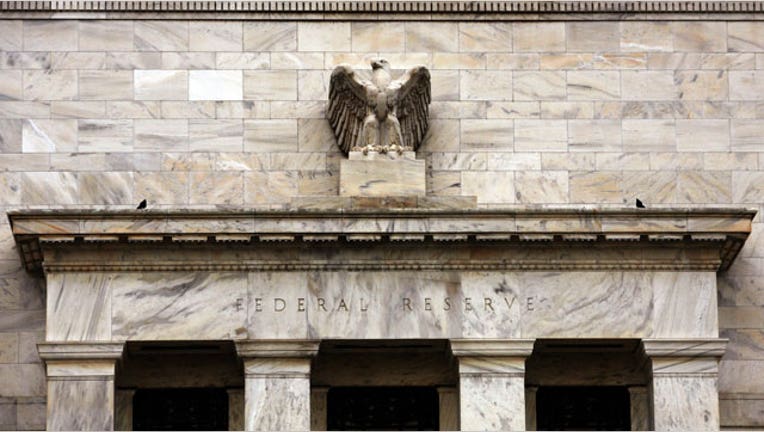 The U.S. Federal Reserve meets this week amid intense speculation over its massive bond-buying campaign, but most economists do not expect it to scale back purchases from their current $85 billion monthly pace.
They do anticipate, however, that Fed Chairman Ben Bernanke will repeat his recent comment that they could be trimmed at one of the next few meetings, if the economy continues to improve.
The Fed is currently buying $45 billion in Treasuries and $40 billion in mortgage-backed securities each month.
Bernanke will also likely emphasize that any reduction does not equate to a tightening of policy, or an earlier lift-off date for overnight interest rates, which the Fed has held near zero since December 2008.
Communicating that distinction will be an important task for the chairman at his quarterly news conference.
The Fed will release its policy statement at the conclusion of its two-day meeting at 2 p.m. EDT/1800 GMT on Wednesday.
Bernanke's news conference follows 30 minutes later.
Officials will also release quarterly projections on growth, inflation and unemployment, as well as assumptions about the future path of interest rates.
A big shift could influence market expectations on when the Fed will raise overnight interest rates. It has said it will hold them near zero until the unemployment rate hits 6.5%, so long as the outlook for inflation stays under 2.5%. In May, the jobless rate was 7.6%.
Here are some of the issues the 19 policymakers will weigh:
TAPERING
Bernanke told Congress on May 22 that the Fed could scale back bond purchases at one of its next few meetings, a comment that sent bond yields soaring.
The Fed has said it will continue buying bonds until the labor market has improved ``substantially.'' Recent jobs data has been relatively solid, but most economists think substantial improvements have yet to be seen.
A Reuters poll on June 7 found that a majority of economists surveyed now expect the Fed to trim purchases before the end of 2013, with a little under half of the 48 polled expecting the announcement at the Fed's September meeting.
One idea that will likely be on the table is whether the central bank should start by pulling back on Treasury-buying first. Some officials think it gets more bang for its buck by purchasing MBS; others are keen to return to a Treasuries only portfolio.
COMMUNICATION
Bernanke will likely be asked if he still believes the Fed could begin reducing bond purchases at one of its next few meetings, and what the central bank means when it says it is looking for substantial improvement in the labor market outlook.
The chairman is not likely to walk back expectations. But he will try to explain that the Fed would still be adding stimulus to the economy even if the pace of purchases is trimmed.
In the central bank's view, it is the stock of assets on its balance sheet that matters most for monetary policy, not the flow of bond buying. Still, anticipation of a reduction in purchases led to a sharp rise in bond yields as expectations for when interest rates would rise from near zero moved forward.
The news conference is a good opportunity for Bernanke to repeat, again, why tapering does not mean tightening.
ECONOMY
May payroll jobs data came in on forecast, with 175,000 new workers added to payrolls, while revisions to prior months' data did not substantially alter the picture of a healing labor market.
Inflation, however, has trended lower, with the Fed's preferred gauge, the PCE price index, up just 0.7% in April from a year ago. The core index was up just 1.1%.
The Fed's long-run target is 2%.
Recent comments from other Fed officials have generally signaled they think the PCE price index will trend higher, and the better-known core consumer price index was up 1.7% year-over-year in April, providing some comfort. Economists expect a report on Tuesday to show it holding at that level.
Other measures of economic activity have been fairly upbeat, particularly in light of the tightening in U.S. fiscal policy.
Data on the housing market continues to point toward a solid recovery and consumer spending has been well maintained.  The factory sector, however, is weak, although manufacturing output edged up in May after two back-to-back declines.