Tillerson Dropping Human Rights Conditions on Sale of F-16s to Bahrain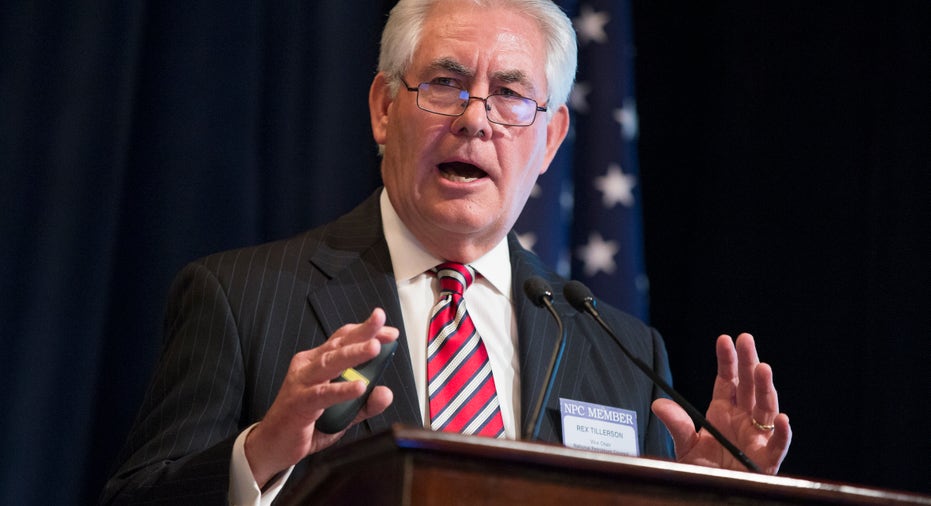 A major U.S. arms sale to the Gulf Arab nation of Bahrain has cleared a major hurdle with a decision by the State Department to drop Obama-era human rights preconditions, congressional officials said.
The State Department told Congress on Wednesday that the Trump administration supports the sale of up to 19 F-16 jet fighters valued at about $3 billion without requiring that Bahrain first demonstrate improvements on human rights issues. The sale would add to the country's existing fleet of 16 operational jets and four training versions.
The notice to lawmakers begins the first phase of a congressional review process, and precedes a formal notification by the State Department, which declined to comment on the pending sale.
Secretary of State Rex Tillerson's support of the deal without preconditions reverses rules attached to the deal by the Obama administration, which told Congress last year it would support the sale but require Bahrain to first show human rights improvements.
That condition was instituted as the country's ruling Sunni monarchy has cracked down on opposition groups representing the country's Shiite majority.
The reversal of the human rights requirements comes as the Trump administration pushes to more actively confront destabilizing Iranian behavior across the Middle East.
Micah Johnson, a spokeswoman for the Senate Foreign Relations Committee, said Congress received the notification from the State Department on Wednesday.
The committee's chairman, Sen. Bob Corker (R., Tenn.) agreed in a statement with the Trump administration move.
"This type of conditionality would be unprecedented and counterproductive to maintaining security cooperation and ultimately addressing human rights issues," Mr. Corker said. "There are more effective ways to seek changes in partner policies than publicly conditioning weapons transfers in this manner."
Human rights groups criticized the Trump administration's move and said the preconditions should remain in place.
"At a moment when Bahrain is in the middle of an intensified crackdown, removing the conditions attached to the F-16 sale will validate hard-liners in the government who want to completely silence dissent and walk away from commitments on reform. Congress should use its authority to correct course and, unless the conditions remain, block the sale," said Sarah Margon, Washington Director at Human Rights First.
Others said the deal has global ramifications.
"This deal sends a dangerous signal to Bahrain and all other countries that engage in serious human rights violations," said Sunjeev Bery, an advocacy director with Amnesty International USA.
Bahrain, home to the U.S. Navy's 5th Fleet, is a key ally in the U.S.-led coalition against Islamic State. Its Sunni leaders see Iran as a primary threat and are eager to work with the Trump administration to push back against Tehran's regional influence.
Mr. Tillerson earlier this month drew criticism for not personally presenting the State Department's annual human rights report, which faulted Bahrain for limiting citizens' abilities to peacefully choose their government as well as for restrictive policies on free speech, assembly and association.
The Bahrain sale also would extend production by Lockheed Martin Corp. of the F-16, with the last of the company's existing order book due to be delivered from its Fort Worth, Texas factory in the fall. The last U.S. order for the jet came in 1999, but it has continued to build them for allies, including Iraq.
Lockheed has said the Bahrain deal would extend output for about a year, and it plans to move production to Greenville, S.C. to make room for building more F-35 jets in Texas. It also is considering a potential move of the F-16 line to India at a later time in a bid to win a potential deal from that country involving 100 or more planes.