Three votes down - now for the French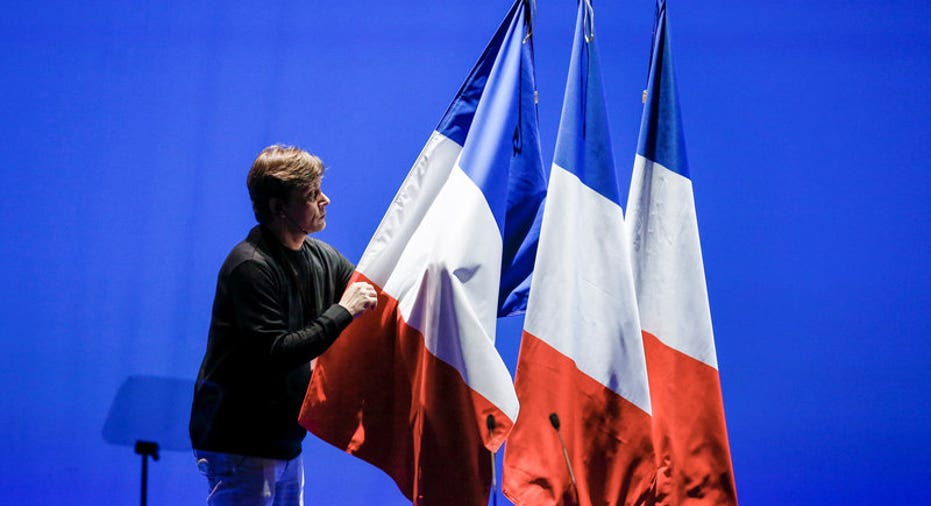 Americans angry with their lot elected the anti-establishment Donald Trump despite a U.S. economy running at an annual rate of around 3.5 percent and unemployment at a meager 4.6 percent.
Britons believing they were being left hanging voted to leave the wealthy European Union trading bloc regardless of an economy gaining a relatively solid 2.2 percent year-on-year and joblessness steadily falling to 4.9 percent at the time.
In the Netherlands this past week, economic growth rising to 2.3 percent year-on-year and unemployment at just 5.3 percent helped the center-right win, although it did not stop the anti-establishment, anti-European Union Geert Wilders from coming second - albeit faring less well than some had expected.
So what of France, the next big test of populist ire with its presidential first round coming on April 23 and the run-off on May 7? It is not in nearly as good shape.
"The recent (French) data shows improvement. Investment intentions have picked up. The labor market has improved," said Wiliam De Vijlder, group chief economist for BNP Paribas.
But, he added: "Do people look at the overall unemployment rate or do people look in certain cities look at factories that were once full, but no longer are?"
The gist here is that voters are more likely to cast their ballots on how they feel rather than on what the numbers say the economic case is.
Hence, the shock to Britain's elite in the Brexit referendum that great swathes of northern England felt left behind, or to America's chattering class that rust-belt voters in Ohio, Pennsylvania and Michigan were not happy.
In France, which will drop some key data in the coming week, the numbers have been looking better, but not exactly robust.
GDP turned up on a quarterly basis in last year's third quarter but was only running at around 1 percent year-on-year. Unemployment dipped in December - but to 10 percent.
But the subsection on how consumers see their future financial situation - a strong indicator, according to De Vijlder - remain negative, if off its previous deep lows.
TEST TO COME
So to some extent the French election is being played out against a completely different economic background to the three countries where anti-establishment sentiment has triumphed or at least risen.
Whether this helps far-right National Front candidate Marine Le Pen or a centrist reformer like Emmanuel Macron remains to be seen. It certainly does not look to be helping the current Socialist administration.
But it does mean that the economic data in March and April may have at least a tangential impact on the result.
The coming week brings flash purchasing manager indexes for France, Germany and the euro zone as a whole.
French business activity jumped in February. Another climb could add to the idea that the economy is at least improving. It will be a week later before consumers give their latest soundings.
In the meantime, last month's euro zone and German PMIs were pretty strong. Another set along the same lines will suggest the recovery is showing signs of sustaining itself.
The coming week will also provide some more evidence of whether Britons really are shrugging off the potential impact of Brexit or beginning to sense things may not run as smoothly as before.
Tuesday sees the Confederation of British Industry's latest trends report and Thursday the release of British retail sales data for February.
(Editing by Tom Heneghan)