The U.S. Economy is Sucking Wind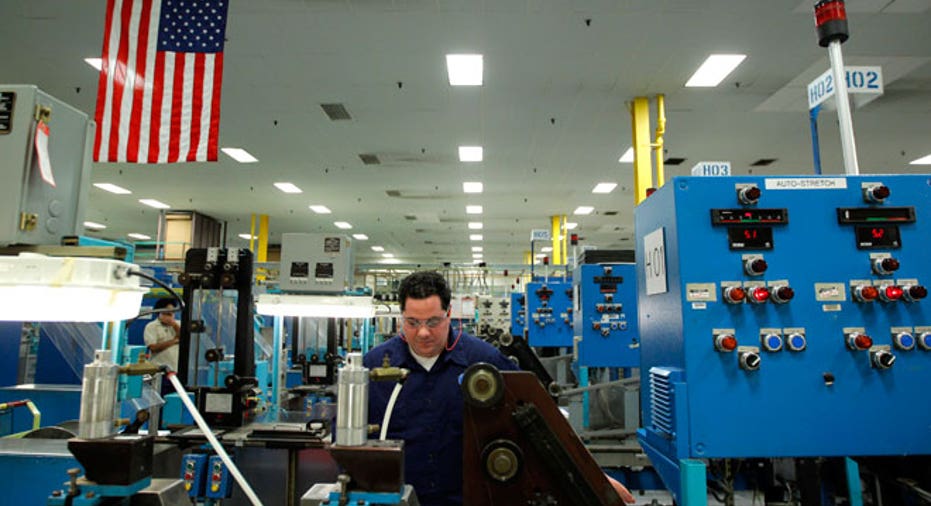 If the U.S. economy was a person, he/she might feel like some people do when they climb a steep flight of stairs; weary and out of breath.
During the second-quarter GDP rose just 1.2% below the 2.6% economists were expecting. While this is the first assessment of the quarter, it underscores that the U.S. economy is ailing.
"Recession risks are on the rise," said John Lonski, chief economist at Moody's, during an interview on FOX Business Network's Stuart Varney.
Had you been listening to the CEOs of Ford (NYSE:F) and Caterpillar (NYSE:CAT) this week, you'd know they were a gloomy pack even before the GDP read.
"Our view for second half of the year is that the retail industry is going to be lower than last year," said Ford CEO Mark Fields during an interview on the FOX Business Network Thursday.
Earlier in the week Caterpillar CEO Doug Oberhelman delivered this sobering remark in his earnings commentary, "We're cautious as we enter the second half of the year.  We're not expecting an upturn in important industries like mining, oil and gas and rail to happen this year."
But what about the blockbuster June jobs report, in which 287,000 jobs were created? "There has been a disconnect between jobs and GDP growth for the last 2 ½ years," cautioned Dean Baker, Co-Director, Center for Economic and Policy Research, during an interview with FOXBusiness.com. "That's a sign of a weak labor market." The job growth is coming from low paying sectors such as retail, he noted.
While Baker is forecasting a rebound in the third and fourth quarters of this year as inventories rebound it won't be enough to put America back-on-track. "We are not making up ground relative to the economy's potential."
Just last week economists at Goldman Sachs (NYSE:GS) delivered a lackluster long term prediction that real GDP will rise by roughly 2% for the next decade.
During that time span there will be a new U.S. President. Both GOP Nominee Donald Trump and Democratic Nominee Hillary Clinton have touted plans to improve U.S. infrastructure. Voters are likely to get more specifics on those plans in the coming weeks.
While Trump and Clinton are already in bruising run for the White House it may be encouraging that both are considering plans that could lift the economy.
"We know how to increase demand, government spending" said Baker.
Suzanne O'Halloran is Managing Editor of FOXBusiness.com and a graduate of Boston College. Follow her on @suzohalloran.