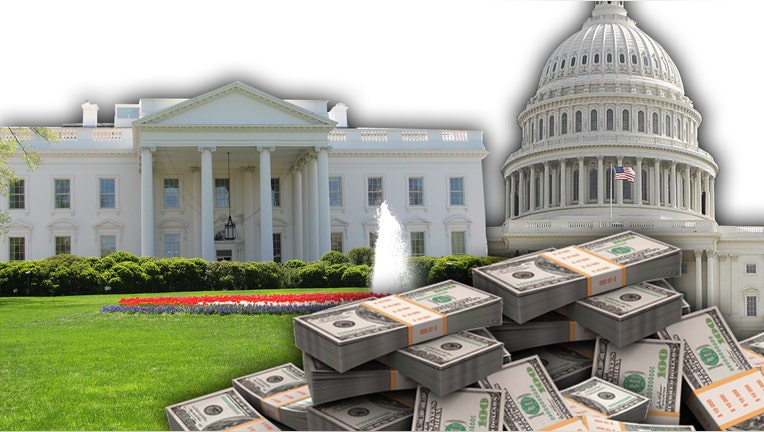 Government waste took a significant turn for the worse in fiscal 2014, rising dramatically to $124.7 billion from $105.8 billion in fiscal 2013.
That's a striking increase of nearly 20% in improper federal payments. As the White House and Congress continues to blow out the federal deficit to $18 trillion in their Miracle-Gro, "Supersize Me" approach to government, little is being done to stop federal overpayments. Since fiscal 2003, "cumulative improper payment estimates have totaled almost $1 trillion," the Government Accountability Office (GAO) said in a new report.
U.S. Comptroller General Gene Dodaro testified yesterday on the GAO's new findings before the Senate Finance Committee. In total, overpayments accounted for approximately 90% of the federal government's improper payment estimate, the GAO said. The waste spans 24 federal programs across 22 government agencies.
Senate Finance Chairman Orrin Hatch (R-Utah) said: "There is, of course, plenty of questionable spending that the government does on purpose on a more or less daily basis – but that's a whole other hearing," And ranking member Sen. Ron Wyden (D-Ore.) said: "Every taxpayer dollar lost to mistakes -- no matter the cause -- is a dollar that's not available to help seniors cover medical costs, put a student through college, or rebuild our aging infrastructure."
The GAO said three programs were most at fault: Medicare, Medicaid and the Earned Income Tax Credit (EITC). These three government programs were responsible for a full three-quarters of the nearly $19 billion in erroneous payments the federal government made in fiscal 2014, the GAO said. "Improper payments remain a significant and pervasive government-wide issue," the Congressional watchdog unit warned.
Overall, the Earned Income Tax Credit program was the worst offender out of all government programs. Specifically, the Internal Revenue Service (IRS) estimated that it erroneously handed out $17.7 billion worth of "improper" EITC payments. That amounts to a whopping 27.2% of the total $65.2 billion in EITC refund checks the IRS sent out in fiscal 2014. And that means the federal government is now fast approaching the day when one out of every three earned income tax credits is erroneous.
Medicare was nearly as bad. The program, which covers about 54 million elderly and disabled beneficiaries, incorrectly doled out $59.9 billion in fiscal 2014, which is about a tenth of its $603 billion budget. So, one out of every $10 Medicare spent last year was erroneous, the GAO said. Medicaid made $17.5 billion in mistaken payments out of its $304 billion budget, for a nearly 6% error rate.
Besides the EITC program, the federal programs with the highest reported error rates for fiscal year 2014 included the School Breakfast program (25.6%) and the Farm Security and Rural Investment Act Programs (23.1%).
The Congressional watchdog group also warned that unless Congress and the Administration cracks down, these taxpayer-funded overpayments will continue to rise, since "federal spending in Medicare and Medicaid is expected to significantly increase---on average by 8.6% per year over the next three years."
Moreover, Comptroller Dodaro repeatedly said both Congress and the White House must do more to protect taxpayer money, demanding they enforce accountability at these agencies. Most glaring is the fact that the federal government still can't gauge how bad the problem is.
"GAO has reported for several years that the federal government is unable to determine the full extent to which improper payments occur and reasonably assure that actions are taken to reduce them," its report said. It's only been since fiscal year 2003 that federal agencies began reporting improper payments, as required by the Improper Payments Information Act of 2002 (IPIA), the watchdog unit noted.