The Good Ship Hillary is Listing Left as She Steams Toward California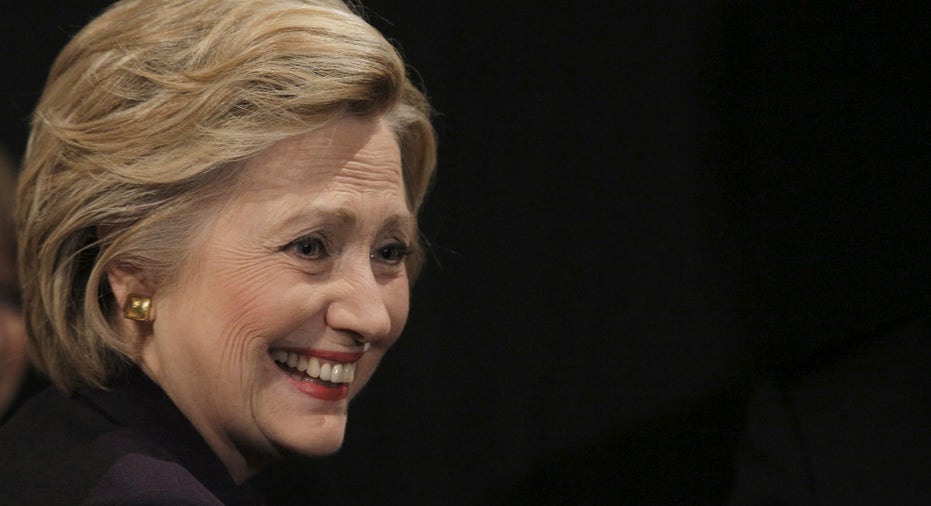 Gone are echoes of coronation as Democrats brace for a divisive convention. Despite near certainty of clearing the delegate hurdle, former Secretary of State Hillary Clinton is facing Vermont Senator Bernie Sanders' greatest political weapon: Being the once underestimated candidate.
Just eight years ago the once presumptive nominee Clinton scraped together victory after victory well into the last primaries, even after the nomination had eluded her. What's so different this time is that underestimated Sanders was never a presumed anything except maybe socialist gadfly. But as California's primary looms, no one underestimates Sanders anymore.
Clinton's inch by inch delegate accumulation has become a burden for both Democratic campaigns, though Sanders' is leavened by thrilling turnout and a parade of victories.
So what does it mean for this season's presumptive?
Weighed by ballast from Sanders and Democratic Senator from Massachusetts Elizabeth Warren, Clinton's ship is listing away from her comfort zone; leaving many to wonder where her true north might be.
Take Wall Street for example. There is no ambiguity in the Sanders/Warren camp. But Clinton and Wall Street have history. During her husband's presidency with Robert Rubin as Treasury Secretary, the Clintons achieved great fluency in Wall Street matters. Their collaboration led to rousing markets, economic growth and the creation of 20 million jobs. As U.S. Senator from New York, Hillary obliged Wall Street as an influential hometown employer.
During her time as Secretary of State, the post-2008 axe fell on Wall Street, Main Street and everything in between. Suddenly her comfortable rapport became an inconvenient truth. The Obama administration's thinly-disguised contempt for business in general and Wall Street in particular has been unmistakable. When was the last time you saw our commander-in-chief in a photograph with a Wall Street leader?
Campaign dynamics have made Clinton's anti-business rhetoric harsher, but she's no match for the full-throated ire of Sanders and Warren. They favor busting up big banks pre-emptively. Clinton is more measured— "stress tests" and "living wills" describe her Dodd-Frank Plus regulatory vision.
Clinton further calls for doubling the capital gains rate and increases in corporate taxation—both inexpertly aimed at the cradle of job creation-- certainly bad news for the American middle class. Sanders' refusal to leave the fray "until the last dog dies" (as President Bill Clinton once said) yanks Clinton further from the center—the very pathway her husband took to the White House.
Far worse than pulling Clinton from her comfort zone, or from turning her full attention to Trump or even the big influence Sanders/Warren will enjoy at the convention, the Sanders momentum means Clinton must abandon that center sweet spot.
Clinton's leftward tilt leaves desirable center real estate to the one candidate who truly appreciates first-class property.
As The Donald knows, the path to the White House is the most coveted real estate there is.
Peter D. Kiernan is an award winning New York Times bestselling author who is also an entrepreneur, venture capitalist and philanthropist following a multi decade career on Wall Street. Today he spends much of his time fighting poverty as a 26 year member and former Chair of the board of the Robin Hood Foundation.
He is a regular contributor to the FOX Business Network and appears frequently on national TV and radio talk shows, as well as many different public forums.
Kiernan's first choice was not Donald Trump, but he has decided to support his candidacy for President.