The Future of Climate Change Under President Trump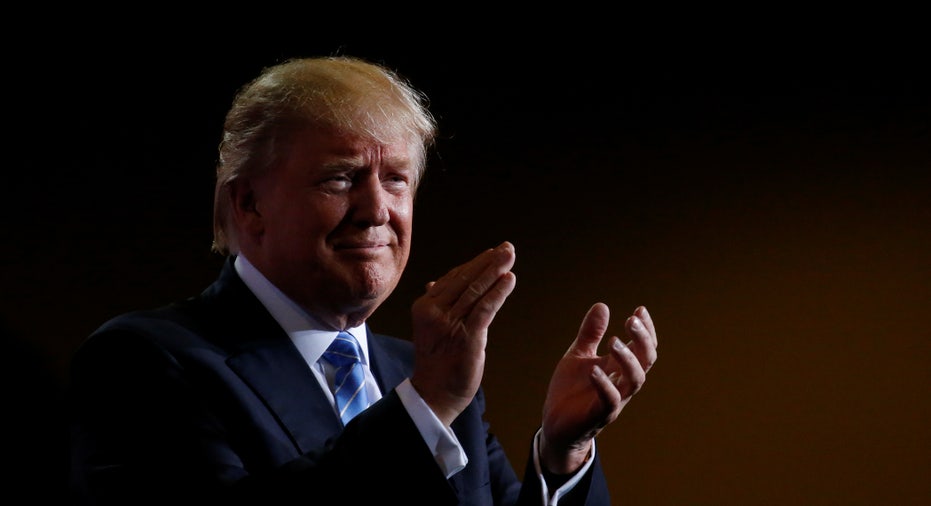 Climate change activists are eagerly waiting and watching to see how President-elect Donald Trump and his administration plan to address the controversial issue of global warming — a central topic of debate since Trump's election victory.
"You have to be concerned when such an influential nation as the United States elects a leader who publicly states that climate change is a hoax," said Katharine Hayhoe, climate scientist and director of the Climate Science Center at Texas Tech University.
The scientific community's skepticism about Trump's support for their research comes after the president-elect's repeated claims on the campaign trail that climate change is a "hoax." Trump has pledged to withdraw from the Paris Climate Deal, revoke President Barack Obama's Clean Power Plan, and lift regulations on oil and coal.
What's more, Speaker of the House Paul Ryan agreed with Trump's position in October, claiming those deals would "be disastrous for the American economy."
As far as funding goes, large discrepancies remain about how much the Paris Climate deal will actually cost the United States government.
"One number we've seen is basically just $10 million a year, funding this United Nations Treaty — just supporting the research behind the Accord," said Mike Bailey, director of research at FBB Capital Partners. "If the U.S. were to actually jump in head first, it would be a ton of additional spending – but that's sort of a question mark there."
But a Trump presidency doesn't necessarily spell the end of climate research. During an interview with the New York Times, Trump softened his previous stance on global warming, saying he would "have an open mind," even acknowledging there is "some connectivity" between human activity and climate change.
Further, global warming can largely be attributed to human activity, predominantly the burning of fossil fuels, according to key findings from the National Centers for Environmental Information. In September, a month that usually yields the lowest carbon dioxide readings, CO2 levels surpassed 400 parts per million for the first time ever, according to The Scripps CO2 measurements at Mauna Loa, a research facility studying carbon dioxide levels.
"We've run all these tests on the planet, we've been doing it for over 150 years," Hayhoe said. "We are very certain this is real. We are very certain for the first time in the history of this planet it really is us."
Even Myron Ebell, who will be leading Trump's transition team at the Environmental Protection Agency, acknowledged the role humans play in rising carbon dioxide levels via a blog post.
However, he disagrees with climate change activists on the level of urgency needed to address the threat.
"CEI believes strongly that the policies being proposed by climate alarmists to deal with global warming pose much greater threats to human flourishing than do the impacts of global warming," said Ebell, who is also the director of global warming and international environmental policy at the Competitive Enterprise Institute.
The president has prided himself on tackling climate change head on during his term, calling it the single biggest threat to the planet, American lives, and future generations.
Despite that, Trump argues Obama's Clean Power Plan, as well other regulations on the energy sector, have hurt U.S. businesses. Trump said his decisions regarding climate change depend "on how much it's going to cost our companies," during the same interview with the New York Times. He went on to add, "You have to understand, our companies are noncompetitive right now."
With shifting perspectives on the urgency of the climate threat between the current administration and the next, it's unclear how funding for climate-change initiatives will be impacted. When it comes to government spending on climate safeguards, Bailey said it's relatively minor compared to spending in the private sector.
"It does seem like if the government piece is a small part of it," said Bailey. "In theory, let's say the U.S. is funding some multiple of $10 - $20 billion a year — I think that's manageable, I don't think that it's going to break the bank if the GDP is in the trillions."
Although Trump's interview with the Times appears to show he has backed away from denying the existence of climate change, it won't be until he takes office in January that his true intentions regarding climate policy will be revealed.
"If we do nothing, there are costs associated with the increasing risks from a changing climate," Hayhoe said. "We have to take that into account when we're balancing out the pluses and minuses."