The European Central Bank Leaves Key Rate Unchanged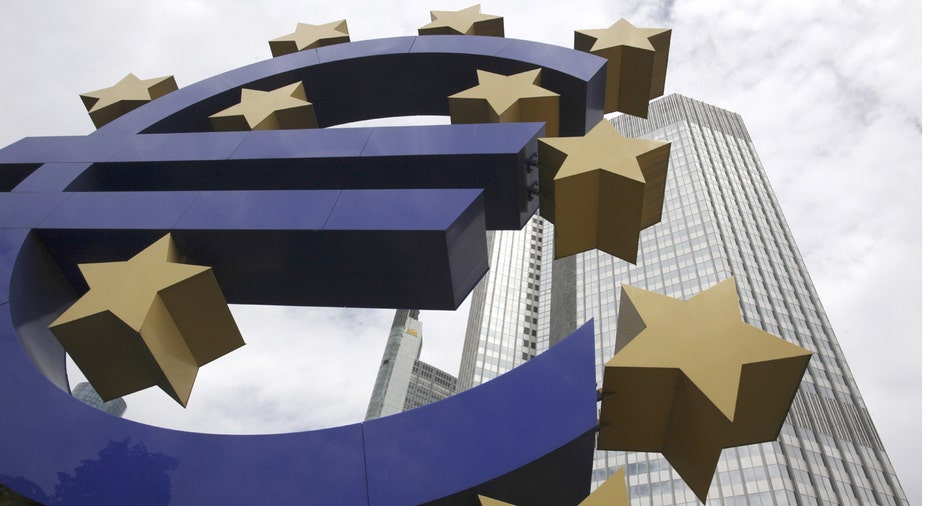 The European Central Bank left its key interest rates unchanged Thursday, despite inflation in the 19-country currency bloc falling back into negative territory and persisting worries about growth in the European economy.
The ECB said Thursday that it decided to leave its main refinancing rate, the rate that it charges on regular loans to banks, at a record low of 0.05%, where it has been for over a year. The rate on overnight deposits also remained at minus 0.2%, meaning banks continue to pay to park excess deposits at the central bank.
Attention will now turn to ECB President Mario Draghi's regular news conference, being held this time in Malta. Markets will closely eye the president's comments for any hint that the ECB is preparing to ramp up its €60 billion ($68.12 billion) a month bond-buying program, known as quantitative easing.
While there are some indications that the ECB's bond-buying program has helped spawn lending to the economy, it has done next to nothing to lift inflation in the eurozone. The most recent data show inflation at 0.1% below the level of one year ago, far off the ECB's medium-term target of just below 2%.
Central bankers worry that an environment of falling prices will induce consumers to put off purchases, waiting for prices to sink further and ultimately leading to cuts in wages and a shrinking economy. Deflation also weighs on borrowers by raising the cost of money in real terms.
Despite the subzero inflation, most analysts expect the ECB to wait before expanding the bond-purchase program. Policy makers have stated recently that the program is working and that now is the wrong time to increase purchase volumes or explicitly extend the envisaged end date beyond September 2016.
Bank of France Governor Christian Noyer said Monday the ECB's program is well-calibrated, indicating he doesn't favor an expansion of asset purchases at Thursday's ECB meeting. Mr. Noyer said the €60 billion a month in asset purchases is the right amount given the state of the eurozone economy. "I think that today the foot is pushed far down on the gas and the machine is reacting well," he said on French television channel BFM Business.
But experts think that Mr. Draghi will signal a willingness to intensify the program later this year or early next year. "We expect the Governing Council to maintain its dovish rhetoric, keeping the door firmly open to doing more, but without an explicit signal that it definitely takes place at the next meeting on 3 December," wrote analysts at Nomura.
"Our baseline remains that the ECB will extend QE by 10 March 2016 at the latest," they said.
Write to Todd Buell at todd.buell@wsj.com