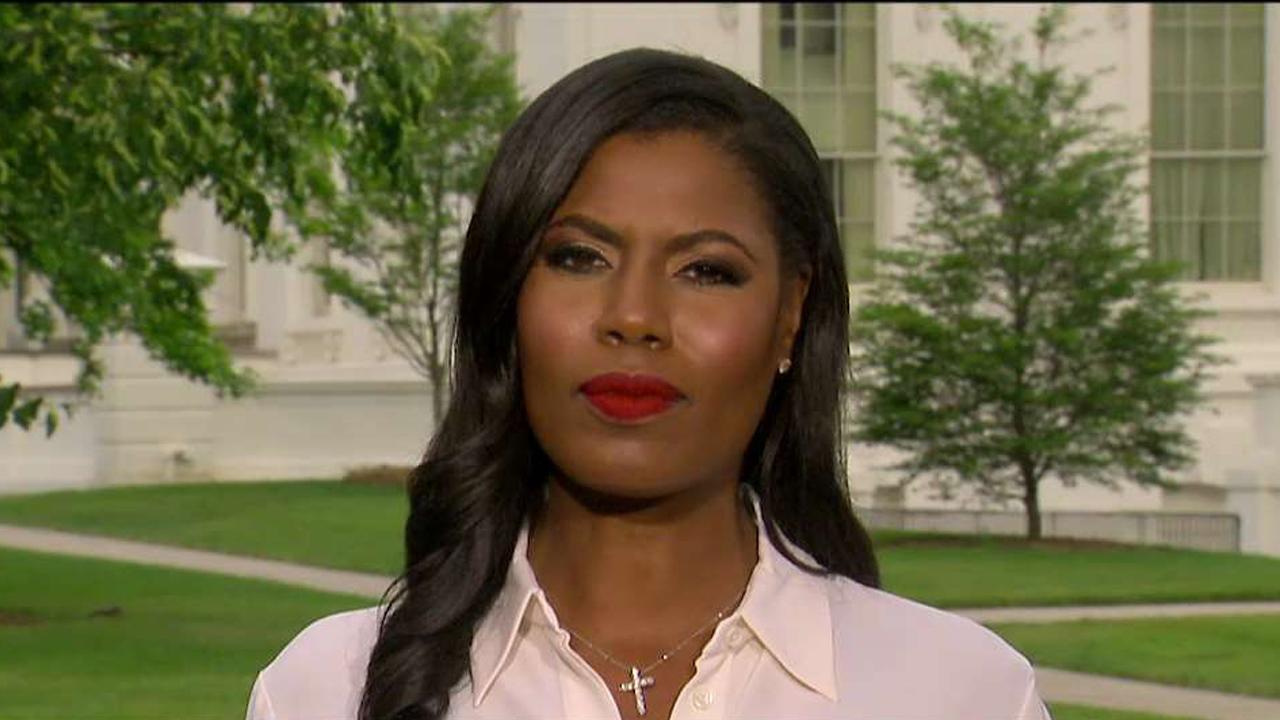 Omarosa Manigault, the director of communications in the White House Office of Public Liaison, discussed Thursday why the Congressional Black Caucus refused to have a follow-up meeting with President Trump.
"Coming to the table over and over again to work through these issues is the only effective way to get where they wanted to go, and instead they are showboating and they are actually shorting out their constituents that they committed to represent by not coming," she told FOX Business' Charles Payne.
Rep. Cedric Richmond, D-La., chair of the CBC, along with other leaders of the organization met with the president in March. On Wednesday, Richmond sent a letter to Trump explaining the decision to decline, citing the "lack of response to many of the concerns" the CBC has raised with the current White House. The letter also said the millions of people the organization represents "have a lot to lose" under the current administration.
Despite the CBC declining the request, Manigault said she will continue her push to help the African-American community.
"I'm not going to be discouraged by the lack of leadership by Cedric Richmond and his decision not to meet with the president. They want to focus on jobs, they want to focus on the economy, on education, on crime, on safety and just because of these antics by the CBC, that doesn't mean they cannot get their issues heard," she said.