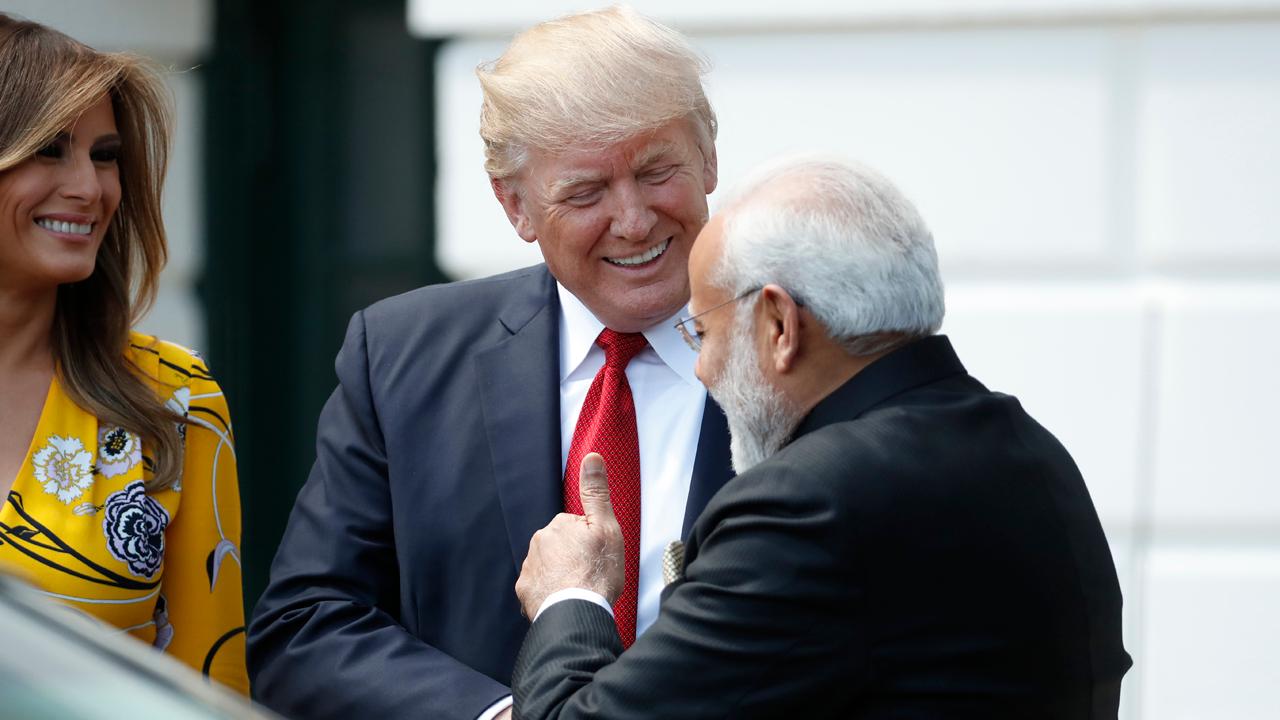 Tim Roemer, former U.S. ambassador to India, on Monday discussed the policies of President Trump and Narendra Modi, and how America can start paying back its debt to India.
"Mr. Modi wants to build in India, Mr. Trump wants to protect American jobs … There is a way to do this, there's a way for both sides to talk about a win-win scenario, where we manufacture things in America and we sell them to India," Roemer told FOX Business' Liz Claman.
President Trump welcomed Prime Minister Modi to the White House Monday, where the two discussed the importance of trade and the two nations' economies.
Roemer explained how the U.S. can sell energy technology and drones to help alleviate its debt with the Asian country.
More from FOXBusiness.com
"I think even on the climate issue we have an opportunity to sell them things that will decrease our deficit with them and enhance their security. We also may hear the announcement of two billion dollars' worth of drones, American drones made in San Diego, Calif., to the Indians that would help them on counter terrorism," he said.