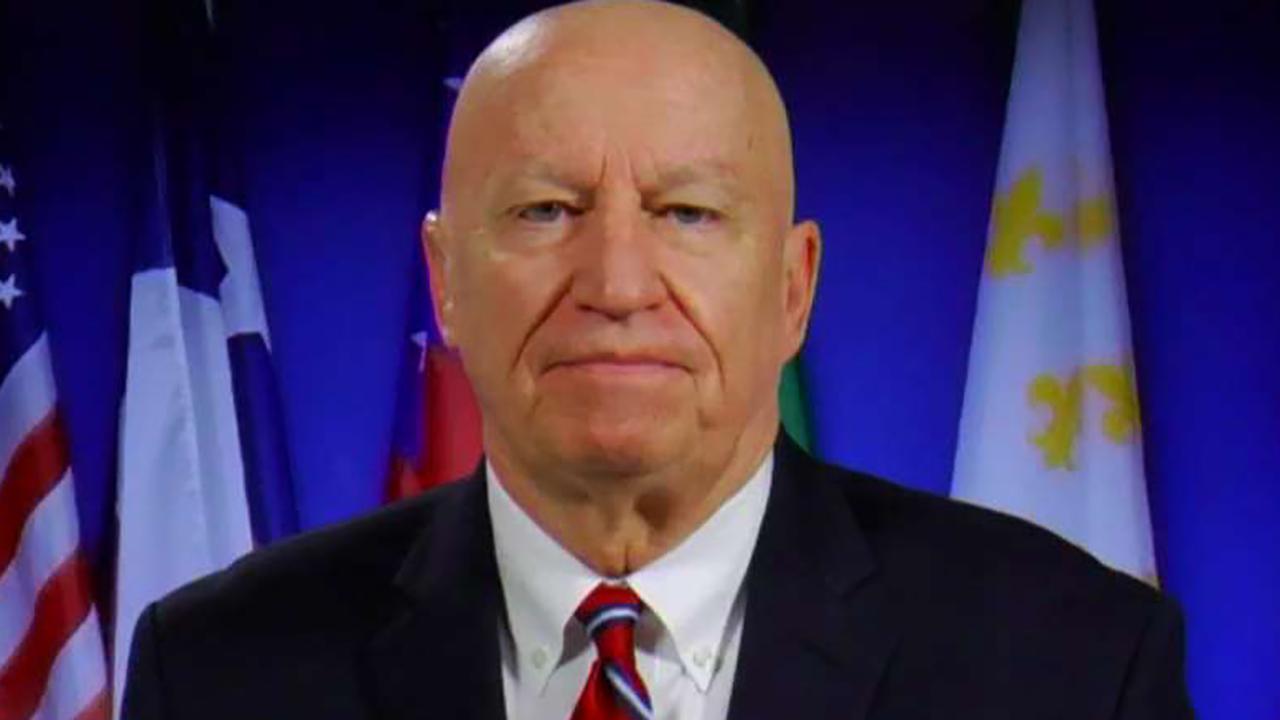 House Ways and Means Committee Chairman Kevin Brady discussed on Sunday the details of the final tax plan released by Republican lawmakers on Friday, which if passed, would be the largest overhaul in 31 years.
Congressional Republicans hope this week to pass the bill, which some critics argue benefits mostly businesses and the wealthy, and get it to President Trump's desk by Christmas. Some of the biggest changes in the final legislation include lowering the corporate rate and most of the rates for individual income taxes, though it still keeps seven brackets.
"Maybe the biggest surprise here for everyone is that the Conference Committee report turned out a bill better than either in the House or the Senate—that rarely happens," Brady, R-Texas, told Maria Bartiromo on "Sunday Morning Futures."
CORPORATE AND PASS-THROUGH TAX RATES
According to the new legislation, the tax rate on corporations would be cut to 21% from 35%, something business leaders and corporate tax lobbyists have waited years for. Currently, the U.S. has one of the highest corporate rates among developed nations, which GOP lawmakers say makes the country less competitive.
"I think the message to our global competitors, whether it's China, Europe, Canada, Mexico, is America is never gonna fall this far behind again. … We'll continue to make the changes in our tax code so we can bring these jobs back to America and our local businesses can compete and win anywhere in the world," Brady said.
U.S. companies holding liquid assets overseas will see a one-time top tax rate—the "deemed repatriation" tax—of 15.5%, higher than the 10% President Trump originally called for. The top rate companies will see on fixed assets, which includes plants and equipment, will be 8%.
"It is higher than many people expected and higher, frankly, than I did going into these discussions," the Texas congressman said. "This is all about balancing priorities, moving those rates forward, being as pro-growth as we can. Those dollars will come back."
Companies organized as "pass-through" businesses, whose profits are "passed through" to their owners and are taxed on the owners' individual income tax returns, would be allowed to deduct 20% of their income tax-free. Businesses classified as pass-throughs include S corporations, LLCs, sole proprietorships and partnerships.
INDIVIDUAL TAX RATES
Though early on the GOP had hoped to shrink the number of tax brackets for individual and family filers, the latest bill still keeps seven, though lowers most of the rates and almost doubles the standard deduction. The new rates would be 10%, 12%, 22%, 24%, 32%, 35% and 37%. The top rate, for America's highest-income earners, would be slightly lower than the current 39.6%. These changes would expire at the end of 2025, thus the U.S. would revert to the old tax code rates and deductions.
"That average family of four making $73,000 a year will see a tax cut of $2,059. And I know some in Washington think 'look, that's not much.' But for families who are hardworking—I don't care where you are—boy, that tax relief matters," Brady said.
State and local tax (SALT) deductions—one of the more controversial parts of the GOP tax reform plan—will also change in the final bill. This plan will cap deductions at $10,000, though instead of being limited to just property taxes as the House bill called for, it now applies to a combination of property and either sales or income taxes.
ESTATE TAX
Also known as the "death tax," the estate tax would not be eliminated from the country's tax code if the GOP's final bill passes into law. The House GOP had called for the tax to be cut, while the Senate plan did not. Currently, single taxpayers can leave up to $5.49 million tax-free to their heirs, while married couples can leave up to nearly $11 million. Any amount above those figures means beneficiaries would be faced with a 40% federal estate tax. In an effort to compromise both chambers of Congress' plans, the exemption is doubled, meaning people will be permitted to pass up to $22 million tax-free to their heirs.
ALTERNATIVE MINIMUM TAX
Under the final bill, the corporate alternative minimum tax (AMT) would be scrapped entirely. However, the individual AMT would be kept for individuals, though exemptions would be increased. The AMT was created in an attempt to prevent the wealthiest Americans from using loopholes to avoid paying taxes. Originally, the AMT affected fewer than one million taxpayers each year through the late 1990s, according to the Tax Policy Center (TPC). Since it was not automatically updated for inflation, income levels remained at the original 1969 level, meaning more middle-class Americans (roughly 5 million, according to TPC) were impacted by the tax.
As Republican lawmakers eagerly await the chance to pass the sweeping tax reform this week, Brady is confident there will be enough votes to pass and effectively move the bill to the president's desk.
"I think the American people are headed for a big win on Tuesday. We've worked hard to make sure those strange Senate rules don't hang this up in any way," he said, regarding the Byrd Rule. "I'm confident that's the case and I'm confident we have the votes," he said.