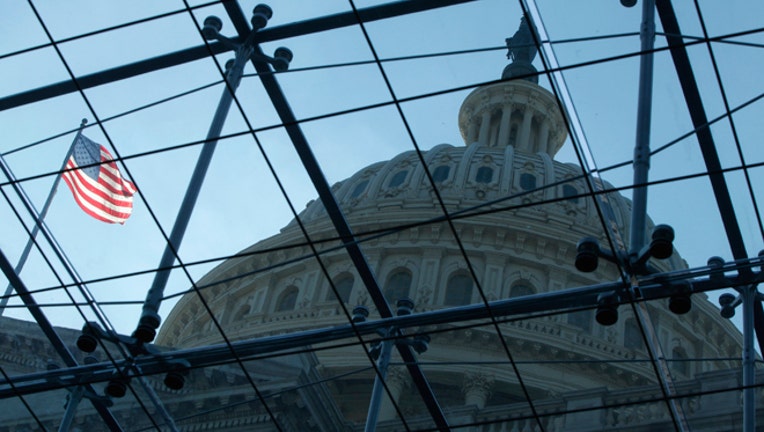 Confidence among U.S. CEOs is rising that the global economy is bouncing back and that corporate growth will follow, but American bosses are more concerned than their international peers that domestic fiscal policy could botch things up.
A survey of 162 U.S. CEOs by the consulting firm PricewaterhouseCoopers revealed that 89% of the CEOs questioned are confident their companies will report revenue growth in 2014. More than one-third of the respondents have every right to be confident -- they've already locked in the growth, the survey showed.
The report, released Tuesday in Davos, Switzerland, ahead of the annual meeting of the World Economic Forum, is the 17th Annual Global CEO Survey. In addition to the 162 American bosses, more than 1,200 international CEOs from 68 countries were interviewed on topics ranging from their confidence in the ongoing economic recovery to significant changes in areas such as policy and technology that are likely to impact their businesses in the next five years.
Forty percent of U.S. CEOs said they believe the global economy will improve this year, up sharply from 15% a year ago. Among all those interviewed, both U.S. and international CEOs, the number climbs to 44%, an indication that CEOs outside the U.S. are slightly more confident than their American counterparts. The latter figure is up from 18% a year ago.
Meanwhile, just 4% of U.S. CEOs think the economy will take a step backwards this year.
"Yet uncertainty is still an overarching theme for all CEOs, with tax and regulatory policies among the top concerns. This uncertainty continues to make it difficult for businesses to manage costs, and thus to invest," said Bob Moritz, PricewaterhouseCooper's U.S. chairman in an introduction to the report.
Across the board on a range of issues from their government's response to deficits and growing debt burdens, overregulation and tax burdens, U.S. CEOs expressed more concern than their global counterparts.
One thing all nearly all (86%) CEOs from around the world agree on is that advancing technology will have a significant impact on how they do business in the next five years.
CEOs' views on which regions around the world will deliver more growth have shifted in recent years, according to the survey, as volatility has returned to emerging markets. Fewer US CEOs think China, India, or Brazil will drive their company's growth this year. Instead, the focus has returned to Europe.
Foot Locker (NYSE:FL) CEO Ken Hicks told PricewaterhouseCoopers, "A couple of years ago, people were saying, 'Ah, Europe, you know, boy, that's going to be really, really tough.' Now, Europe is one of our fastest growing businesses and people are saying, 'How can you build more stores there...Are there more things you can do in Europe?"
The survey backs that sentiment up as optimism among Western European CEOs jumped to 30% this year, up from 8% a year ago. However, the same can hardly be said for CEOs in emerging markets such as Eastern and Central Europe, Africa and Latin America, where the mood is much gloomier.