Surprise: Obama Makes Media Appearance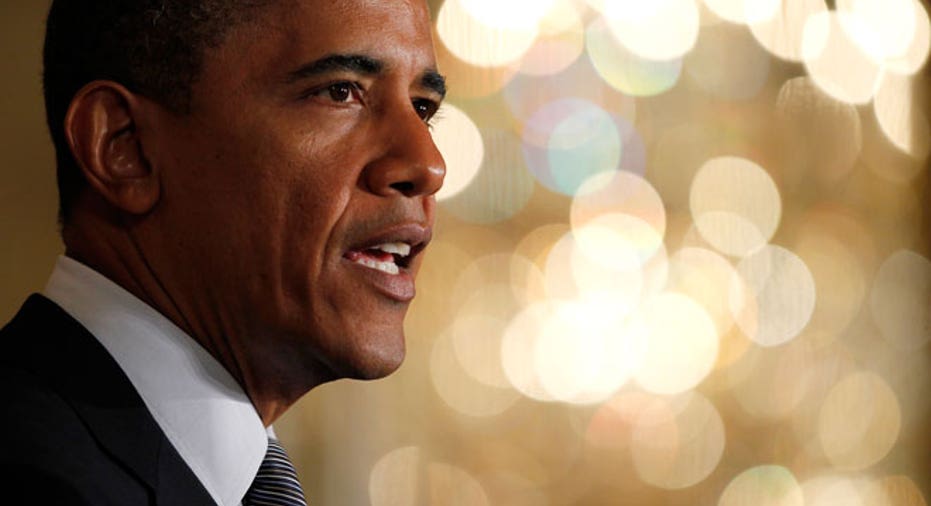 President Barack Obama slammed Republicans over taxes and women's rights on Monday in a surprise appearance in the White House briefing room that was meant to undercut his rivals on what was already a bad news day for them.
The Democratic president has taken criticism from reporters and Republican political operatives for not holding a press conference in roughly two months while his opponent, former Massachusetts Governor Mitt Romney, has taken questions from his traveling press corps more regularly.
Obama's unannounced appearance addressed that critique and, more strategically, gave him a chance to pile on the opposing party while it was suffering from a day of negative news reports about one of its lawmakers skinny-dipping in Israel's Sea of Galilee and a congressman's controversial comments about rape.
Obama zeroed in on those remarks by U.S. Senate candidate Todd Akin of Missouri, calling them "offensive" and saying politicians should not be making healthcare decisions on behalf of women.
"Rape is rape and the idea that we should be parsing and qualifying and slicing what types of rape we are talking about doesn't make sense to the American people and certainly doesn't make sense to me," Obama said.
Akin, a member of the U.S. House of Representatives who is in a hotly contested race with Democratic Senator Claire McCaskill in the November 6 election, later said he misspoke when he said that women have biological defenses to prevent pregnancy in cases of "legitimate rape."
Obama is polling better than Romney among women, and Akin's comments could feed into the perception - trumpeted by the Obama campaign - that a Republican in the White House would be harmful to women's rights.
During the press conference Obama also defended his campaign's tone and, without condemning it, distanced himself from an ad by Priorities USA Action, a Democratic "Super PAC," which ties Romney to the death of a woman whose steel-worker husband lost his job after Romney's company, Bain Capital, closed the plant where he worked.
"I don't think that Governor Romney is somehow responsible for the death of the woman that was portrayed in that ad," Obama said, noting that he had not approved the commercial and that it had not run extensively on the airways.
"Now in contrast, you've got Governor Romney creating as a centerpiece of his campaign this notion that we're taking the work requirement out of welfare," Obama said, referring to claims by the Romney campaign that Obama was rolling back welfare reform. The claims have been debunked by fact-checkers.
The president also pressed again for Romney to release more of his tax returns, an issue the Democrat's campaign has managed to keep in headlines for weeks. Romney, a former private equity executive and one of the wealthiest men ever to run for U.S. president, has released his 2010 returns and promised to release his full 2011 returns but nothing more.
"The American people have assumed that if you want to be president of the United States that your life's an open book when it comes to things like your finances," Obama said.
"I'm not asking to disclose every detail of his medical records, although we normally do that as well."