Supreme Court Denies Obama Request to Reconsider Immigration Case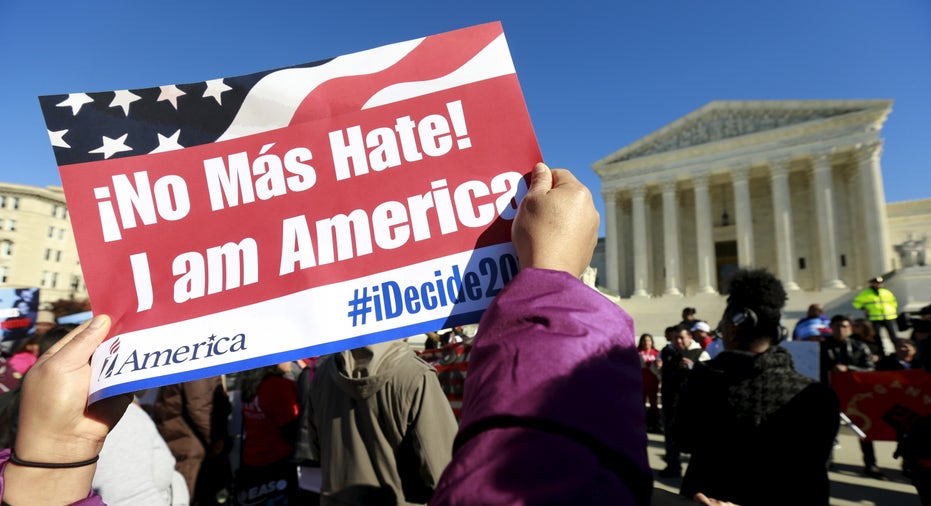 The U.S. Supreme Court on Monday declined to rehear a bid by President Barack Obama's administration to revive his plan to spare from deportation millions of immigrants in the country illegally, a case in which the justices split 4-4 in June.
In a brief order, the court rejected the administration's long-shot request, meaning the justices' June 23 decision is final. That ruling left in place a lower court decision that had blocked the plan, which Obama announced in 2014 but never went into effect. The court remains one justice short following the February death of Antonin Scalia.
Obama's plan was designed to let roughly 4 million people - those who have lived illegally in the United States at least since 2010, have no criminal record and have children who are U.S. citizens or lawful permanent residents - get into a program that shields them from deportation and supplies work permits.
In a July 18 filing, Obama's Justice Department had asked the court to take a second look at the case once it had a full complement of nine justices.
The Republican-backed Senate, in an action with little precedent in U.S. history, has refused to consider Obama's nominee to replace Scalia, federal appeals court judge Merrick Garland, saying Obama's successor should make the appointment.
In November 2014, Obama acted unilaterally, by executive action, and bypassed the Republican-led Congress to try to put his plan in place. Obama had aimed during his presidency to overhaul a U.S. immigration system he calls broken and to help resolve the fate of the estimated 11 million people in the country illegally. Obama leaves office on Jan. 20.
Obama's plan was rapidly challenged in court by Republican-governed Texas and 25 other states that argued that he overstepped the powers granted to him by the U.S. Constitution by infringing upon the authority of Congress.
As a result of the high court's 4-4 split, a 2015 lower-court ruling invalidating Obama's plan was left in place. Obama's plan never was implemented because the lower courts had blocked it.
Obama took the action after Republicans in the U.S. House of Representatives killed bipartisan immigration legislation that was passed by the Senate in 2013.