Stuart Varney: Trump's Mar-a-lago raid 'sure seems like political bias'
Critics warn of dangerous precedent after FBI raids Trump's Mara-a-Lago estate
During his latest "My Take," "Varney & Co." host Stuart Varney compares the FBI raid against former President Trump and the handling of Hillary Clinton's email debacle as well as the Hunter Biden investigation, arguing the scrutiny of Donald Trump "sure seems like political bias" on the part of the FBI.
STUART VARNEY: There's one aspect to the Mar-a-Lago raid that goes unanswered.
Why stick 30 FBI agents onto a former president, yet do nothing with Hillary Clinton, when she was running government documents on her private computer system?
You're not supposed to do that, but nothing happened to Hillary. She smashed blackberries with a hammer!
Same with Hunter Biden. No raid on him...no special counsel either.
TRUMP SAYS MAR-A-LAGO HOME IN FLORIDA 'UNDER SIEGE' BY FBI AGENTS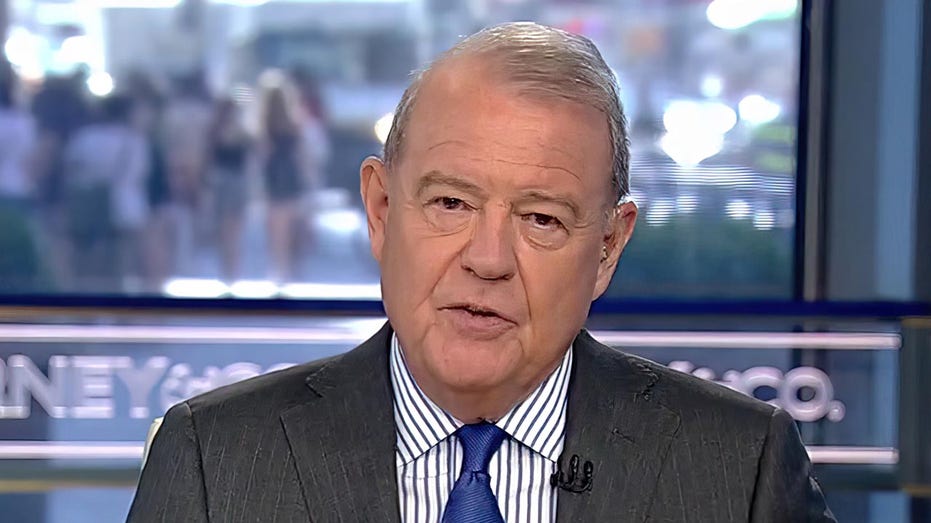 Sure seems like political bias. And it sure seems like the Democrats, using the power of government, have conducted an unprecedented vendetta on the president they can't stand. 
In various forms, it's been going on for 6 years.
GOP SLAMS 'WEAPONIZATION' OF DOJ AFTER TRUMP'S MAR-A-LAGO RAIDED BY FBI; DEMS CALL IT 'ACCOUNTABILITY'
That's the danger here: the Justice Department and the FBI politically weaponized and used the power of the state to crush political opponents. 
There is also the power "not" to investigate. 
That, too, shows political bias: Again, go back to Hillary and Hunter Biden, and compare their "non-investigation" with Russia, Russia, Russia, impeachment, and "collusion."
CLICK HERE TO READ MORE ON FOX BUSINESS