Stuart Varney sounds alarm over Fitch credit rating warning amid debt negotiations: 'Not good'
Fitch puts US credit rating on negative watch
During his latest "My Take," "Varney & Co." host Stuart Varney discusses U.S. debt downgrade worries amid deb ceiling negotiations. 
STUART VARNEY: The threat is not that America defaults.
The threat is that our debt is downgraded. 
In plain English, that means we're not so sure we can pay our debts. It's like our credit score goes down. Not good.
It's started already. 
Fitch is a rating company, it measures risk, and they think America is getting riskier.
They've put our debt on "credit watch negative." 
Again, in plain English, they think we're borrowing too much.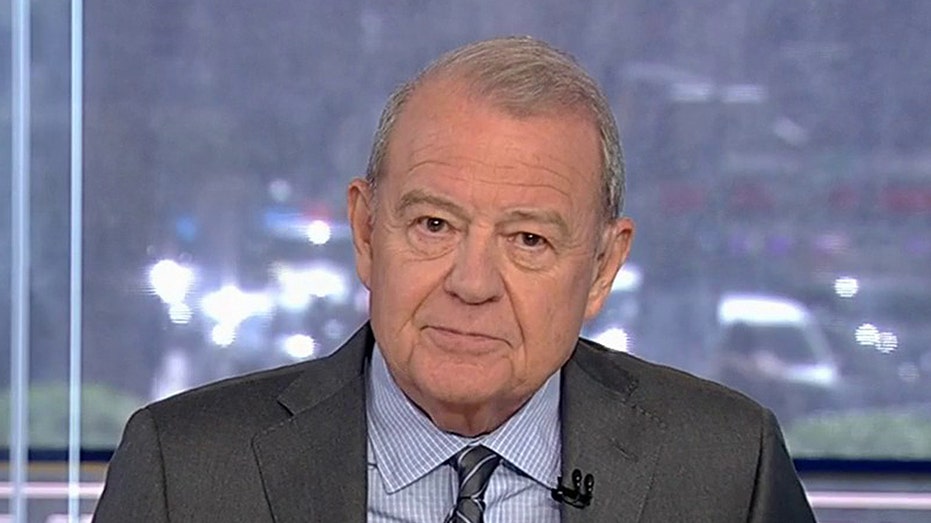 WHO WOULD BE HIT THE HARDEST BY A US DEBT DEFAULT?
If there is a downgrade it's Biden's downgrade. He won't cut spending.
And the country is against him. 
A CNN poll: 59% think Biden is not acting responsibly on the debt.
A Monmouth poll: only 34% approve of Biden's debt ceiling stand.
The Washington Post: "Democrats' worry grows over White House approach to debt talks" 
This is something new! Who would have thought voters would not approve a president spending like a drunken sailor? 
US DEBT DEFAULT COULD SEND MORTGAGE RATES SOARING ABOVE 8%
That's the bread and butter of Democrat politics: Democrats spend and buy votes. 
This time around it's not working.
Remember what happened in 2011? Obama was president. Insisted on spending a ton of money. 
Moody's cut our gold standard, triple a rating. They didn't think we could handle what was then a nearly $15 trillion debt.
It's now $31 trillion and rising. And if Biden has his way, we'll soon be spending a trillion dollars a year on interest.
No wonder Fitch puts America on notice. 
It's time the president addressed this directly. Don't hold your breath he's off to Camp David this weekend.