Stuart Varney: Biden's anti-ESG veto forces investors to be 'woke' with their money
Biden's plan ensures 'the greens' have control of your money, Varney argues
During his "My Take," Tuesday "Varney & Co." host Stuart Varney reacted to Biden issuing his first veto since taking office, rejecting a bill that sought to block ESG investing, arguing the move is part of a broader plan to divert private money into companies that promote climate change and social justice. 
STUART VARNEY: President Biden will not take a step back on climate. No pause in the onward dash to a carbon-free future.
He may try to reverse his failures on the border and on crime, but when it comes to climate, not even a moment of reflection.
MANCHIN RIPS BIDEN ADMINISTRATION'S 'RADICAL POLICY AGENDA'  AFTER 'ABSOLUTELY INFURIATING' ESG VOTE
He has just issued his first veto. It was about environmentalists telling you, how to invest your pension money. The president wants to make sure the greens still have that control, so he vetoed a bipartisan bill that would have protected your retirement savings from politicized investment decisions.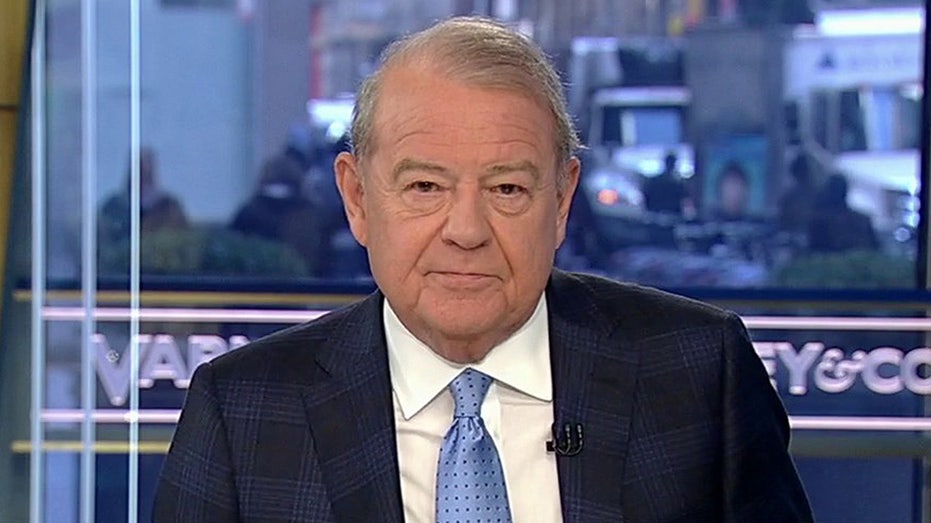 You have to put up and shut up. Don't complain if the investments dictated for you don't pan out. The president's veto means you can't sue. You have no redress. 
The greens have grabbed control of your money and the president has moved to keep it that way.
JOE BIDEN ISSUES FIRST VETO, ATTEMPT TO BLOCK ESG EFFORT
It's part of a broader plan to divert private money into companies that promote climate and social justice. 
This is the environment, social and governance movement, ESG. You are being forced to be "woke" with your money. ESG has inflicted a lot of major corporations. 
They are towing the ESG line, and the president is forcing you to go along.
Senate leader Chuck Schumer says investors have to adapt to the green future. He says it's for your own good and the good of the country.
Thank you, Mr. senator and thank you, Mr. president, but this is America, and we don't like our investment decisions being dictated by the elites.