Strong Dollar Once Again Cutting Into Earnings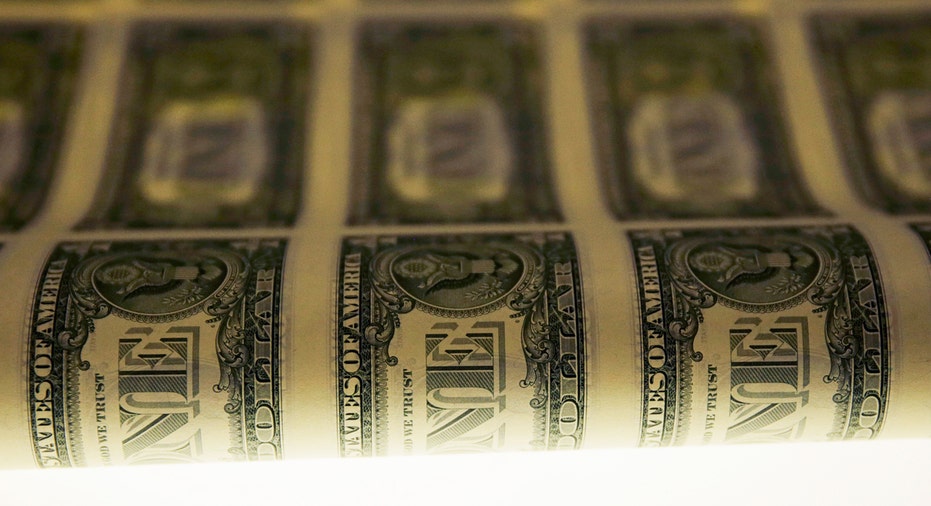 The strong U.S. dollar is once again emerging as a major theme this earnings season with Coca-Cola (NYSE:KO) on Wednesday joining the ranks of other large multi-national companies that have seen their profits eroded overseas.
"I don't think it's going away anytime soon," said Cliff Waldman, senior economist for the Manufacturers Alliance for Productivity and Innovation (MAPI), a public policy and economics research organization in Arlington, Virginia.
Wal-Mart (NYSE:WMT) and Costco (NASDAQ:COST), the number one and number two U.S. retailers respectively, have also told investors that the strong dollar is eating into their earnings. Wal-Mart said earlier this month that a combination of the strong dollar and wage increases for many of its employees could cut 2015 revenue by $15 billion.
The strong dollar is not a new issue for U.S. corporations: throughout 2015 an array of multi-national U.S. giants including Microsoft (NASDAQ:MSFT), Monsanto (NYSE:MON) and Caterpillar (NYSE:CAT) have blamed the strong dollar after reporting disappointing earnings. According to a study by FactSet, 70% of the companies had cited the strong dollar as a negative impact on their 1Q earnings of 2015.
On Wednesday, Coke reported that its sales in Asia-Pacific fell 11% in the third quarter, while sales in Latin America dropped 14% and sales in Europe fell 7%. The three markets account for one-third of Coca-Cola's total revenue.
Meanwhile, the US Dollar Index, which measures the U.S. currency against a basket of six global currencies, has risen by about 15% in the past 12 months.
The problem for these big multinationals occurs when their profits generated in weakened currencies such as the Euro or the Brazilian real are brought back to the U.S. and exchanged for the stronger U.S. dollar. The strong U.S. dollar also makes it more expensive to sell U.S. exports overseas, which benefits the international competitors of U.S. companies.
"It's a very difficult situation for U.S. manufacturers," said Waldman.
Waldman explained that the value of the U.S. dollar has risen because nearly every other major global currency is being intentionally devalued by international central banks to ward off deflation. With all those currencies losing value, the only safe bet for currency investors is the U.S. dollar.
"Investors are betting on the dollar because it's the safest bet and that's pushed it higher," he said.
"The world never found its balance after the financial crisis," said Waldman. "Countries around the world are fighting deflation any way they can. They are devaluing their currencies to stimulate exports and as a way of lifting their economies out of weakness."
The European Central Bank is doing "doing everything they can to keep the currency as low as possible," he added, because "no one wants the eurozone to fall into deflation."
Waldman said U.S. companies will be facing the strong dollar for the foreseeable future because the problems that are causing the weakened currencies overseas are "structural" not cyclical. In other words, they will only be fixed by significant reforms to those companies' economic policies.
"It's not something that's going to be fixed in a few quarters," Waldman said. "These are structural changes around the world that aren't going to fix themselves any time soon."