Strauss-Kahn May Face New Assault Charges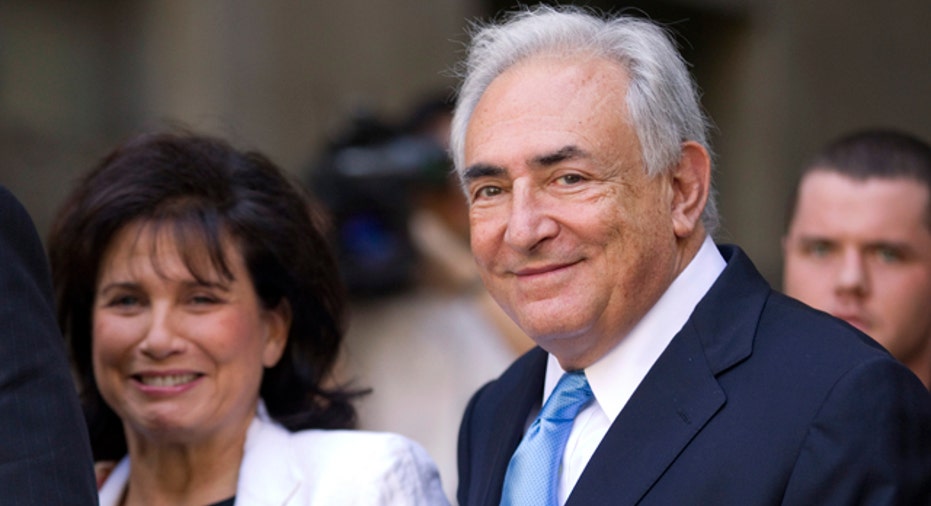 Former IMF chief Dominique Strauss-Kahn inched closer on Tuesday to having U.S. sex assault charges against him dropped although a complaint of assault in France could pose a further hurdle to any political comeback.
The New York Post cited an unnamed senior investigator as saying prosecutors would drop their charges at a court hearing in two weeks, or even earlier, due to doubts about the credibility of the alleged victim.
However, a legal complaint by French writer Tristane Banon, who alleges Strauss-Kahn tried to assault her in Paris in 2003, was to be filed later on Tuesday, her lawyer told Reuters.
Signs that the U.S. charges are unraveling have set off a round of political sparring that threatens to poison the run-up to an April 2012 presidential election that Strauss-Kahn had been tipped to win for the left until his arrest in May for allegedly trying to rape a New York hotel maid.
French left-wingers, furious their star candidate has been all but knocked out of the election race, dismissed the Banon case as more evidence that Strauss-Kahn's foes are determined to bring him down.
"Strauss-Kahn's destiny has been snatched from him. All his friends are asking how it is possible that a man who is director of the IMF and a presidential candidate finds himself in prison a few days before he submits his candidacy," said Socialist deputy Jean-Christophe Cambadelis, a close ally of Strauss-Kahn.
"This is clearly a conspiracy against the Socialist Party," he told LCI television.
Asked about Banon's allegation, which she first voiced in a 2007 television show with Strauss-Kahn's name bleeped out, Cambadelis said: "This is manipulation by a young woman who wants to extort funds from Dominique through a rape complaint."
Banon's lawyer David Koubbi defended his client, and the timing of her action. She told French M6 television that talk of a plot against Strauss-Kahn was "nonsense."
STRAUSS-KAHN FUTURE UNCLEAR
The Banon case may fizzle out after a preliminary inquiry, due to lack of evidence. But opinion polls since the weekend suggest that more than half of French voters think Strauss-Kahn's political career is already over.
Francois Hollande, the left's new election frontrunner, was dragged into the imbroglio on Tuesday, when he was asked during a trip to the French Caribbean island of Martinique to respond to Banon's allegation that he had known about the 2003 incident and encouraged her at the time to press charges.
"I really want to put a stop to this controversy, rumors and gossip," Hollande told reporters in Fort-de-France. "This is all becoming quite unbearable."
A judge released Strauss-Kahn from house arrest on Friday, although charges of attempted rape remained in place, after prosecutors said the hotel maid changed details of her story.
"We all know this case is not sustainable," The New York Post quoted its source as saying on Tuesday.
Strauss-Kahn's abrupt reversals of fortune have angered many French, who viewed a New York police decision to parade him disheveled and handcuffed before cameras after his arrest as a trial by media and a gross violation of his rights.
The Socialist Party, struggling to find a candidate who can match Strauss-Kahn's know-how and experience, has said it is very unlikely he could make a late bid for the October party primary, but it would not close the door if he did so.
"Strauss-Kahn today is not a man who is hungry for power," Cambadelis said. "He is in a period of healing, rehabilitation, rebuilding, he's a man who's been hurt."
Strauss-Kahn plans to bring a counter-claim against Banon, who said the Frenchman tried to force himself on her during an interview in a Paris apartment when she was 22.