Strauss-Kahn Granted $1M Bail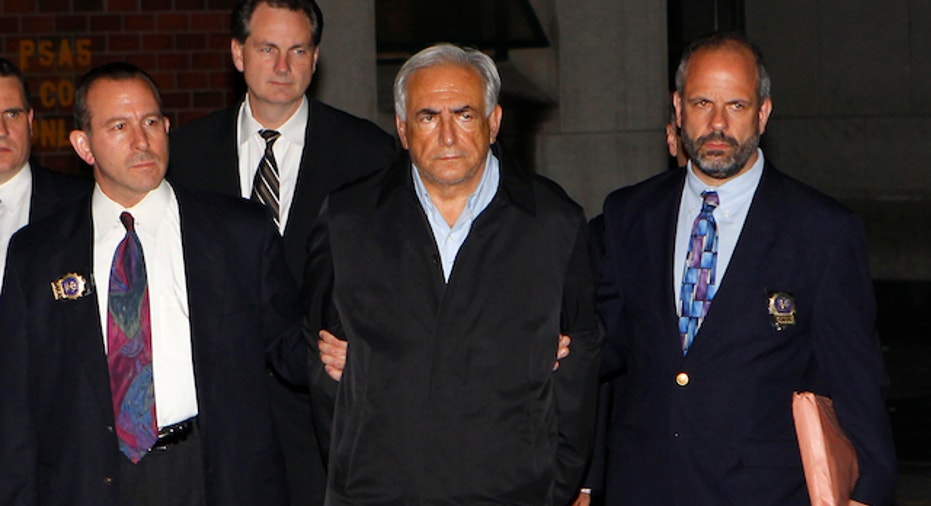 Dominique Strauss-Kahn was granted bail by a New York judge on Thursday, and the former IMF chief has vowed to fight charges that he tried to rape a hotel maid in Manhattan.
New York State Supreme Court Judge Michael Obus said that Strauss-Kahn, 62, can be released on $1 million cash bail, and placed under 24-hour home detention with electronic monitoring -- conditions that had been proposed by his lawyers.
The judge also said Strauss-Kahn must have one armed guard at all times at his own expense and have a $5 million insurance bond.
His wife, French television journalist Anne Sinclair, and his daughter Camille Strauss-Kahn had arrived at the court arm in arm. Strauss-Kahn arrived in court looking tired and was wearing a blue shirt, no tie, and a grey jacket.
Strauss-Kahn, a man accustomed to luxury hotel suites and first-class plane travel, had been denied bail in Manhattan Criminal Court on Monday and has spent the past three nights in New York City's notorious Rikers Island jail.
He strongly denied charges of a criminal sexual act, attempted rape, sexual abuse, unlawful imprisonment and forcible touching, in a letter released on Wednesday by the IMF announcing his resignation.
"I want to devote all my strength, all my time, and all my energy to proving my innocence," Strauss-Kahn wrote.
The former International Monetary Fund managing director faces up to 25 years in prison if convicted.
He was detained by New York police on Saturday aboard an Air France flight minutes before it was to depart for Paris.
Prosecutors said that about 12 p.m. (1600 GMT) on Saturday, Strauss-Kahn had sexually assaulted the a maid at the Sofitel hotel in midtown Manhattan, attempted to rape her and then, when unsuccessful, forced her to perform oral sex on him.