Steve Cohen joins other billionaires in curbing GOP donations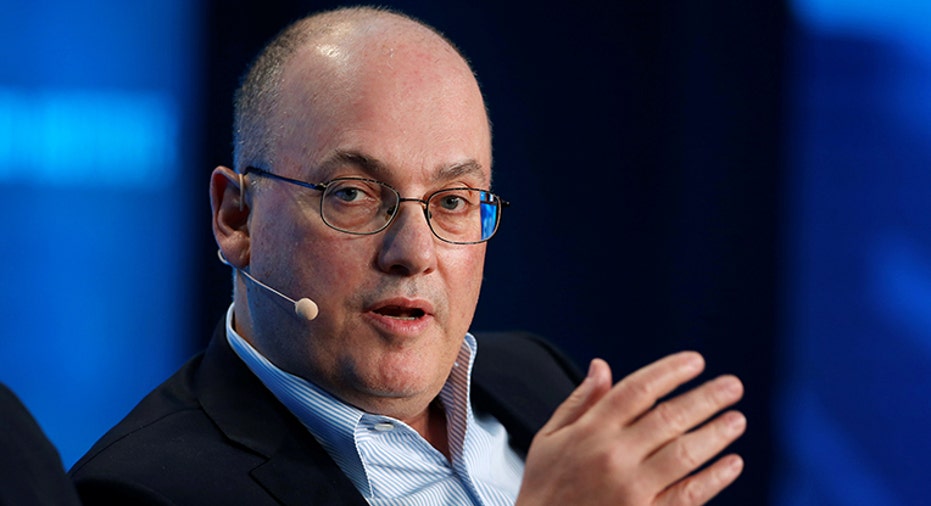 You can count Steve Cohen as the latest GOP mega-donor to be closing his wallet at least for now as anxiety grows over whether the Republicans can hold on to Congress in the 2018 midterm elections, FOX Business has learned.
In 2017, Cohen spread millions of dollars in contributions to political action committees dedicated to maintaining Republican majorities in the House and Senate. But so far this year Cohen has been largely nonexistent in GOP fundraising circles, records through April 25 show. That's despite the massive Republican Party push to seed campaigns with enough cash to prevent a "blue wave" turning Congress over to the Democrats.
Cohen, who is reportedly worth $15 billion, made a single, $5,000 contribution on Jan. 19 to the Great America Committee, a PAC started by Vice President Mike Pence, campaign finance records show. In 2017, he wrote at least two multimillion-dollar checks, including $2 million to the GOP's Senate Leadership Fund, dedicated to maintaining Republican control of the Senate. That gift made him the leading donor for the PAC along with long-time GOP contributor and Home Depot co-founder Bernard Marcus.
Last year, Cohen also gave $1 million to the Congressional Leadership Fund, another super PAC, to protect the GOP's hold on the House, and lavished a series of checks for several thousand dollars to various committees and individuals including House Speaker Paul Ryan, who has since announced he isn't seeking re-election to his Wisconsin seat.
A spokesman for Cohen had no comment.
In recent years, Cohn has placed the vast majority of his political money into the coffers of the GOP, a move that coincided with scrutiny from the Justice Department under President Barack Obama over allegations of insider trading. Cohen's hedge fund, SAC Capital, ended up paying $1.8 billion in penalties.
Cohen was never charged, and after a two-year hiatus from the public hedge fund business, he began managing money outside his enormous net worth in January of this year.
It was at that point that Cohen appeared to cease his fundraising for GOP candidates abruptly, campaign records show.
Cohen isn't the only big GOP donor to slash his contributions. As FOX Business previously reported, billionaire Sheldon Adelson has shelled out a mere $5,000 so far this year and only to the Las Vegas Sands PAC, named after the casino he owns.
A spokesman for Adelson didn't return calls for comment.
A Republican National Committee official who spoke on condition of anonymity told FOX Business that the absence of these mega-donors hasn't prevented the RNC from continuing to set fundraising records, including the $13.9 million haul in March alone. The official added that for the 2017-2018 election cycle, the committee has easily surpassed the Democratic National Committee in terms of raising money.
Meanwhile, some GOP fundraisers believe both Adelson and Cohen will eventually open up their wallets, particularly if they see House and Senate races tightening. One positive sign: President Trump's approval ratings have been rising off their historic lows amid fresh signs of economic growth.
Trump's policies of tax cuts and his volatile personality have increased Democratic voter enthusiasm in key House and Senate races, leading even some GOP political analysts to believe that the Republicans will have a difficult time keeping their majorities alive. Republicans hold a 51-49 majority in the Senate. In addition to keeping all of the seats they have, Democrats need to flip 24 more to take control of the House.
But if the economy keeps improving and Trump's poll numbers continue to rise, the GOP could attract a late wave of cash from the likes of Adelson and Cohen, retain key seats and maintain its congressional majority.
The official added that the committee believes Adelson will eventually start to open his wallet as the midterms draw near, as he often does. "Sheldon often holds back and gives later in the year," the official said.