Speaker Ryan 'frustrated' with ObamaCare outcome, eyeing tax reform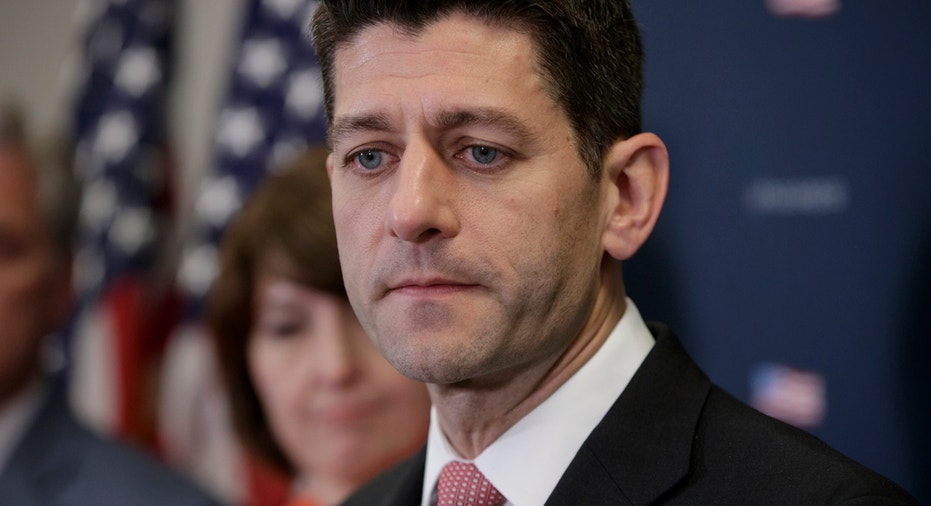 After Republicans in the Senate failed to reach an agreement on an ObamaCare repeal measure Thursday night, House Speaker Paul Ryan (R-Wis.) said Friday he was "frustrated" but indicated he was ready to move on to reforming the U.S. tax code.
"While the House delivered a bill to repeal and replace ObamaCare, unfortunately the Senate was unable to reach a consensus. I am disappointed and frustrated, but we should not give up. I encourage the Senate to continue working toward a real solution that keeps our promise," the Speaker of the House said in a statement.
Late Thursday, a final vote to pass a "skinny repeal" of President Obama's signature health care law failed after three GOP senators voted the measure down. Earlier in the week, votes on a repeal and replace plan and a more complete repeal bill also failed.
President Donald Trump chimed into the debate on Twitter early Friday morning, saying those who had voted against the bill "let the American people down."
3 Republicans and 48 Democrats let the American people down. As I said from the beginning, let ObamaCare implode, then deal. Watch!

— Donald J. Trump (@realDonaldTrump) July 28, 2017
Still, Ryan said Friday that lawmakers still have a lot more work to do, especially as they turn their attention toward another one of President Trump's critical campaign promises: Tax reform.
"The House will continue to focus on issues that are important to the American people. At the top of that list is cutting taxes for middle class families and fixing our broken tax code," he said.
On Thursday, White House negotiators, including Treasury Secretary Steven Mnuchin, National Economic Director Gary Cohn, and Republican Congressional leaders announced they had agreed on a basic outline from which lawmakers could begin crafting tax reform legislation. That legislation is expected to be finished in the fall, the group said Thursday.