S&P Says 1 in 3 Chance Greece Will Exit Eurozone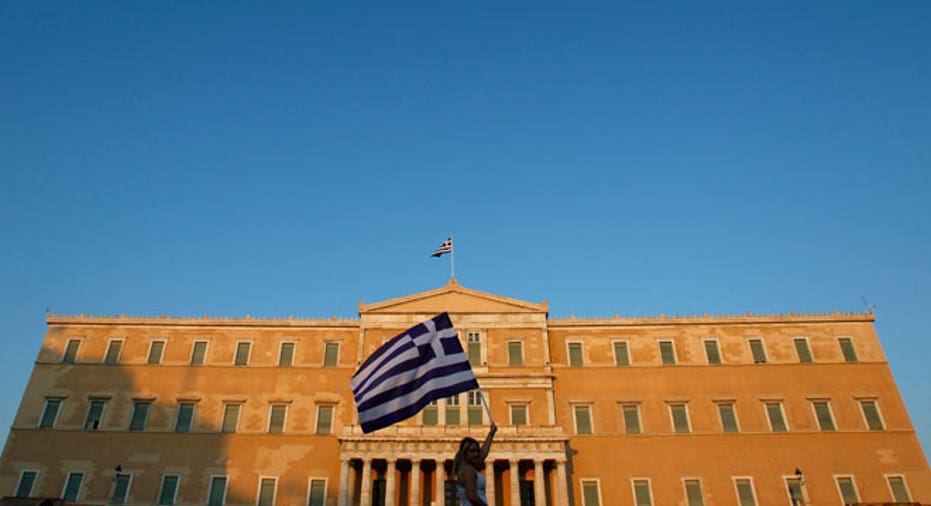 Ratings service Standard & Poor's said Monday there's a one-in-three likelihood Greece will exit the eurozone in the near future.
In a statement, S&P said, "we believe there is at least a one-in-three chance of Greece exiting the eurozone in the coming months, following national elections on June 17."
"This could be brought about by Greece rejecting the reforms demanded by the troika -- the European Commission, International Monetary Fund, and European Central Bank -- and a consequent suspension of external financial support," the statement reads.
Dow Jones Newswires said the euro currency has not reacted to S&P's statement, maintaining its price range near $1.25, where it has held for much of Monday's session.
S&P's statement today was hardly breaking new ground. The notion of a Greek exit has been hovering above financial markets for weeks now, even earning its own nickname, the "Grexit."
But S&P suggested that other European countries, some of which are also facing potentially calamitous debt burdens, are unlikely to chase Greece out of the eurozone.
It's widely believed that Greek politicians who oppose austerity measures imposed on Greece as a condition of receiving bailout funds will be elected into power in the upcoming elections. It's uncertain how European leaders will react to the new leaders, and vice versa.